President Recep Tayyip Erdogan struck a defiant tone on Sunday in response to US President Donald Trump's threat to impose sanctions on Turkey if it didn't release American pastor Andrew Brunson, who has been held in Turkish detention for the past two years.
"We will not step back when faced with sanctions," Erdogan warned. "They (the US) should not forget that they will lose a sincere partner."
On Thursday, Trump threatened to impose "large sanctions" against Turkey if it didn't release Brunson, who has lived and worked in Turkey for more than 20 years.
Turkey has accused Brunson of aiding the perpetrators of a failed military coup attempt in July 2016.
Brunson denies the allegations but he faces 35 years in prison if found guilty. Last week he was put under house arrest after spending 21 months in a Turkish prison.
US Vice President Mike Pence on Sunday repeated the threat of sanctions, telling Fox News that Brunson is an innocent man.
"He's a man of profound Christian faith who has ministered in Turkey for more than 20 years."
On Saturday US Secretary of State Mike Pompeo discussed the evangelical pastor's plight with his Turkish counterpart, Foreign Minister Mevlut Cavusoglu.
Tensions between the US and Turkey have escalated in recent years over a number of disagreements. The two are at odds over the civil war in Syria, US support for a Kurdish fighting group that Turkey considers a terrorist organization, and Turkey's more recent plans to purchase a missile defense system from Russia.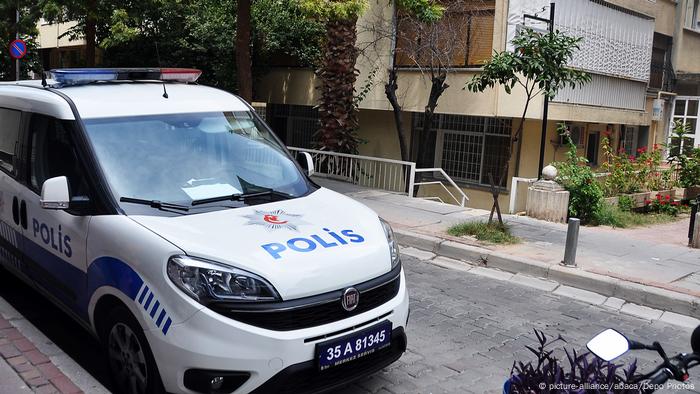 Tussle over fighter jets
It was not immediately clear precisely what type of sanctions Trump had in mind but US Congress is already working on bills aimed at Turkey over other issues.
The senate is pushing to block the sale of American F-35 fighter jets to Turkey unless Trump can verify that Ankara is not threatening NATO, purchasing defense equipment from Russia or detaining US citizens.
Separately, a US Senate bill that seeks to limit loans to Turkey from international financial institutions has passed through committee, bringing it a clear step closer to becoming legislation.
Erdogan warned that Turkey would seek international arbitration if Washington fails to deliver on the agreed sale of the fighter jets.
"[If the U.S. blocks F-35 jets] we said we would go to international arbitration. If it comes to that point, there are other alternatives," Erdogan told the broadcaster Haberturk.
Meanwhile, Israel confirmed that Trump had requested Israel to free a Turkish woman it accused of ties to Hamas.
Israel deported Ebru Ozkan on July 15 and media reports say Washington had hoped Turkey would release Brunson in exchange.
Erdogan confirmed that Turkey asked the US to help secure Ozkan's release but dismissed claims of any US expectation to release Brunson in return.
mm, bik/aw (AP, Reuters, AFP)
Each evening at 1830 UTC, DW's editors send out a selection of the day's hard news and quality feature journalism. You can sign up to receive it directly here.