Sexual harassment, threatening messages or having private images shared without consent are making the internet an unsafe space for women and girls, Tim Berners-Lee warned. On Thursdayhe published a letter on the website of the World Wide Web Foundation, a global organization dedicated to equality online, which he founded in 2009. He wrote that "relentless harassment silences women and deprives the world of their opinions and ideas".
Read more: Tim Berners-Lee's idealistic dream of a better WWW
Evidence from his work with the foundation and its partners suggested that online gender inequality is a rising trend, leading him to conclude that "the internet is not working for women and girls." He added that women of color, from LGBTQ+ communities and marginalized groups, were particularly affected by this trend.
Berners-Lee urged world leaders and tech companies to tackle gender inequality and the protection of women and girls from harm and harassment online. "Women's rights are human rights and are fundamental to a healthy society, from reducing poverty and disease to improving education and economic growth," he said.
In light of the current Corona-virus crises, he adds that the internet is an important lifeline because it offers access to work, education, and information to stay safe and healthy. Depriving women and girls from its access is "completely unacceptable."
Read more: Women@Web: More protection for women on the Internet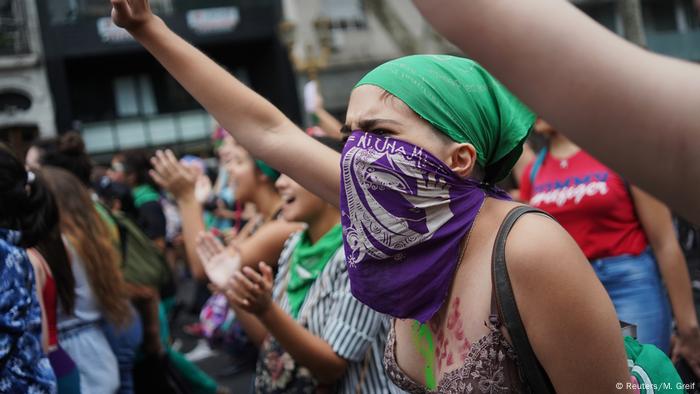 Key problematic developments
He outlined three developments on the internet as particularly worrying.
For one, the majority of women still lack access to the internet - either they don't have the right device or they lack the skills to use the internet. As a result, men remain 21% more likely to be online than women. This number rises to 52% in the world's least developed countries.
Second, he said, "for many who are online, the web is simply not safe enough." The latest research by the Web Foundation and the World Association of Girl Guides and Girl Scouts found over half of the young women surveyed have experienced violence online - including being sexually harassed, sent threatening messages or having their private images shared without consent. 84% think the problem is getting worse.
"Such abuse forces women out of jobs and causes girls to skip school, it damages relationships and leads to tremendous distress. Relentless harassment silences women and deprives the world of their opinions and ideas, with female journalists and politicians, pushed off social media and bullied out of office.", Berners-Lee warned.
Thirdly, he says, algorithms used by artificial intelligence systems are often subject to bias thereby reproducing and even deepening existing inequalities. When dealing with job applications, for example, they can systematically "under-select" women due to being trained on historical data where roles were filled by men. Other such forms of online discrimination against women remain hidden.
Read more: Half the world on mute: the fight against online harassment
Time to take action
In an effort to counter these developments, he urges companies to "dedicate resources" and "diversify their teams to mitigate bias." If not, they "risk expanding discrimination at a speed and scale never seen before."
In light of growing gender inequality online, he criticizes governments' and companies' actions as "too slow and too small" Berners-Lee argues, concluding that the problem of gender inequality needs to be prioritized and the data void around online violence must be addressed by governments and companies alike. All products, policies, and services based on data and feedback must be based on women of all backgrounds, he writes.
He calls for laws to be put in place in order to hold perpetrators of online gender-based violence to account and for law enforcement organizations to be able to respond and prosecute when those laws are violated. Lastly, he urges everyone to "speak up when we see harms against women and girls alike."
Tim Berners-Lee's work laid the foundation for the World Wide Web, as his initial concept had centered on how to enable his colleagues at the European Organization for Nuclear Research to share their ideas and research findings with one another without having to go through official channels and along organizational hierarchies.