The US and Russia announced on Monday that a "cessation of hostilities" would take effect this coming Saturday. US President Barack Obama and his Russian counterpart Vladimir Putin reportedly discussed the accord by phone.
While the Kremlin leader said it could "radically transform the crisis situation in Syria," the White House said it could help advance talks on bringing about political change in the country.
The Syrian government and opposition groups must indicate their willingness to abide by the ceasefire agreement by midday on Friday.
Loophole criticized
In order for the deal to succeed, both the US and Russia will have to persuade their allies on the ground to lay down their weapons. But the ceasefire excludes attacks on terrorist targets, such as those belonging to the so-called "Islamic State" (IS), the al-Qaeda-linked Nusra Front or other al-Qaeda jihadi groups - a loophole which rebel forces have already highlighted as a problem.
Bashar al Zoubi, head of the political office of the Yarmouk Army, part of the rebel Free Syrian Army, argued that the ceasefire's exception for jihadi targets would provide cover for Syrian President Bashar al-Assad and his Russian allies, enabling them to continue attacking opposition-held territory, where rebel and militant factions are tightly packed.
"Russia and the regime will target the areas of the revolutionaries on the pretext of the Nusra Front's presence, and you know how mixed those areas are, and if this happens, the truce will collapse," he said.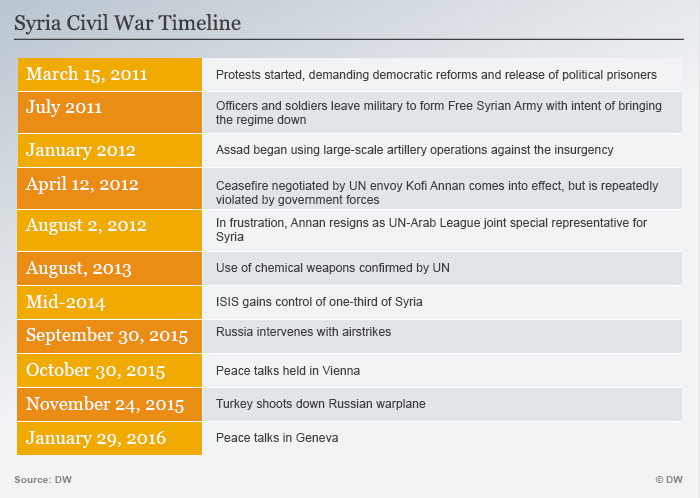 Conditional support
The Syrian opposition's Higher Negotiations Committee welcomed the ceasefire late Monday, confirming that it had agreed to "respond" to international moves for a truce.
The committee added, however, that its support would only remain in place if international guarantees ensured that Russian and Iranian forces respected the truce. Agreement from the opposition also depends on the implementation of humanitarian measures, including an end to sieges, artillery shelling and air raids.
Turkey's deputy Prime Minister Numan Kurtulmus said his country welcomed the ceasefire plan and hoped that it would be implemented as planned on Saturday.
Speaking after a Cabinet meeting on Monday, Kurtulmus said Ankara also anticipated that Russia would end its air campaign in northern Syria, which Moscow began in support of Assad in September. The airstrikes kill "innocent civilians under the guise of the struggle against" IS, Kurtulmus said.
Despite supporting the ceasefire, Kurtulmus reiterated Turkey's position toward the Syrian president on Monday, calling on Assad to step down.
"Our wish is that those who have committed crimes against their people are not given a say over Syria's future," he said.
Monitoring taskforce
UN special envoy for Syria, Staffan de Mistura, said he will summon a task force with the aim of monitoring the planned ceasefire agreement as soon as it comes into effect on Saturday.
If successfully implemented, the ceasefire could see the end of Syria's five-year civil war that has killed more than 260,000 people and forced millions to flee.
At a meeting in Vienna in November, world powers also agreed on an ambitious but yet-to-be implemented plan that envisages six months of intra-Syrian talks, leading to a new constitution and free elections within 18 months.
Shortly after Washington and Moscow announced the impending ceasefire on Monday, Assad said Syria's parliamentary elections would be held on April 13.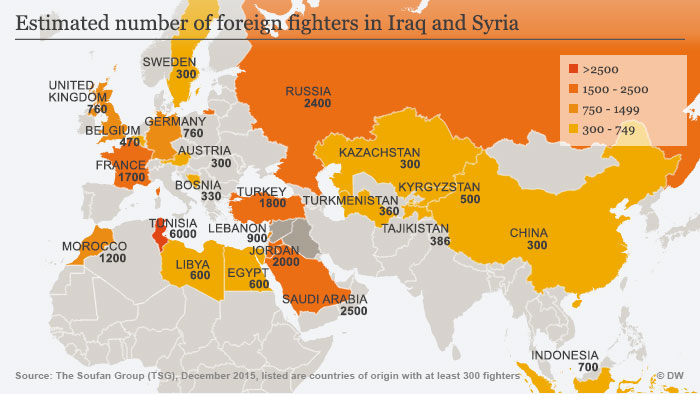 ksb/cmk (AP, Reuters)