Environmental activists across Sweden are breathing a sigh of relief. The country's highest court has agreed to halt preparations for a large-scale limestone mine in the ancient Ojnare forest.
Permits awarded to the mining company Nordkalk will now be re-examined.
It remains to be seen which way the court will ultimately decide, but the decision to temporarily stop work has been welcomed by Sweden's growing anti-mining movement.
Protected area
The Ojnare forest, located on Gotland island in the Baltic Sea, is part of a larger natural area. It contains old pine trees, limestone plains with sparse prairie-like vegetation, and small wetlands. It is home to a number of protected species such as the large blue butterfly and the Montagu harrier, a long-winged migratory bird. It also holds more than half of the world's Gaffelfibbla, a rare yellow flower.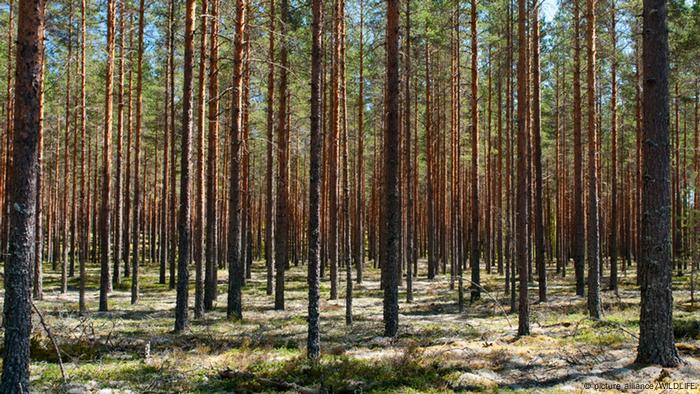 A limestone quarry would destroy part of Ojnare forest, which borders two protected areas
The forest also lies between two "Natura 2000" EU-protected nature reserves. The Swedish Environmental Protection Agency, which joined in the court action plans to turn the natural reserve into a state park.
In 2006, a lower Swedish court ruled against granting the Swedish mining company Nordkalk permission to establish a limestone quarry in the region. That decision was overruled by a higher Swedish court in 2009, following heavy lobbying by the country's mining industry.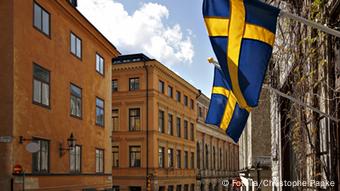 Sweden's Supreme Court is to review the validity of Nordkalk's permits.
"The Supreme Court decision is good news," said Ludvig Tillman with Greenpeace in Sweden. "They've decided to review the whole case again." Earlier this month, environmental activists blocked crews from cutting trees to clear space.
Huge quarry planned
The logging ended after the local administrative government demanded that Nordkalk provide additional information about its tree-felling plans. The mining company wants to create a quarry four kilometers long and 25 meters deep.
"It's pretty obvious that this area should be protected by the Natura 2000 rules – it's only a couple of meters away," Tillman told DW.
The Swedish Environmental Protection Agency has fought the mining permit from the very start. It has expressed concern that mining would pollute and deplete the groundwater system that runs between the nature reserves, according to Conny Jacobson. "We can't see how a quarry can be made without damaging Natura 2000 areas," he said.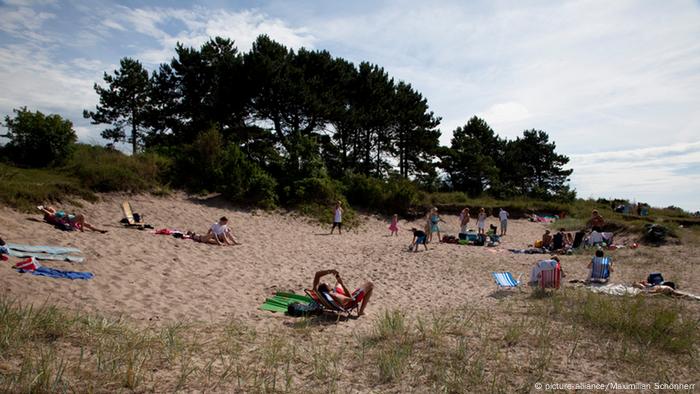 Nordkalk says they have already conducted an environmental assessment at Gotland
Nordkalk declined to comment on the case.
Biodiversity
Jacobson is worried that a decision in favor of the mining company will set a precedent, making it easier for mining companies to enter and exploit other pristine wildlife areas. "We're definitely concerned about this possibility," he said, adding that such a move would bring Swedish law in conflict with EU regulations on biodiversity.
Elisabeth Wanneby, a local politician and a member of the campaign group Save Ojnare Forest, said it was "terrible for Sweden to preach to others to protect their biodiversity when we can't even protect our own."