German police confirmed on Tuesday that six young men had turned themselves in over a suspected attempt on Christmas Eve to set a homeless man on fire in the German capital. The development came just a day after police released images and video footage of the suspects in a Berlin underground station.
"We know who the main suspect is," vice spokesman of Berlin Police Thomas Neuendorf told German broadcaster "radioeins."
Later on Tuesday, the seven suspects, who are all aged between 15 and 21, were charged with attempted murder.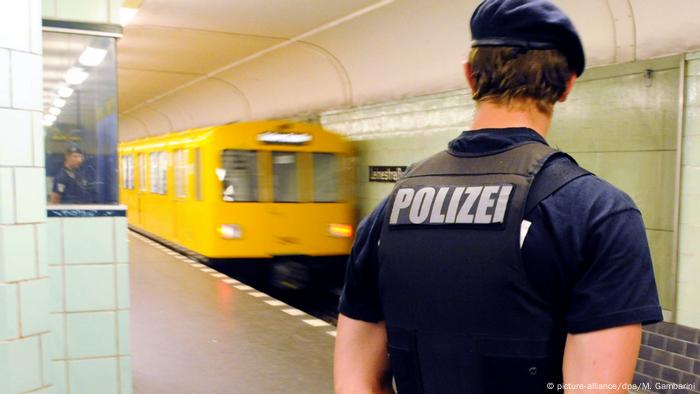 Berlin police are yet to confirm any arrests in the case
'Attempted murder'
Police had been searching for the attackers since Saturday when a group of people was seen throwing a burning object onto a 37-year-old man, setting fire to his bedding. The attack took place at the Schönleinstrasse subway stop in southern Berlin, on the border of the Kreuzberg and Neukölln districts.
Passers-by, including a train driver with a fire extinguisher, rescued the man from the flames. He was uninjured but his belongings were destroyed. German media quoting police sources reported that six of the suspects were from Syria and the seventh was from Libya.
"These days we should expect charity. Instead, we are experiencing human contempt," the state of Berlin's interior minister, Andreas Geisel, said following the attack. "I am horrified and thank all those who have courageously helped. This is true humanity."
Unprovoked attack
Two weeks ago, an unprovoked assault in a different Berlin station prompted national outrage. The attack, which took place four stops from the incident on Christmas Eve, was caught on security cameras.
A 27-year-old Bulgarian man allegedly kicked a young woman down a set of stairs in Hermannstrasse, breaking her arm. The suspect has reportedly left Germany. Several police organizations called for more video surveillance in Germany in light of the incident.