The red velvet suits, long white beards and big black boots might seem a bit out of place in July in Denmark - where the summer days are long and the sun doesn't set until after 9:30 pm.
From July 24-27, real-life Santa Clauses from around the world are gathering near Copenhagen to get to know each other, have fun, spread Christmas cheer - and perhaps share a few tips on wrapping presents at hyper-speed and keeping Rudolph in line.
The World Santa Claus Congress, held annually in the amusement park Dyrehavsbakken (known as Bakken), has been a tradition since 1957, serving as both a professional forum and socializing opportunity for anyone who works as Santa Claus.
The four-day event begins on Monday (24.07.2017), with Santas parading down the streets of Copenhagen, shouting "Ho ho ho" and being jolly. On the other days, parades take place in Bakken. Bike-taxis will also be provided this year for Santas with compromised mobility. Santas are also being asked to bring candy from home to pass out during the parade.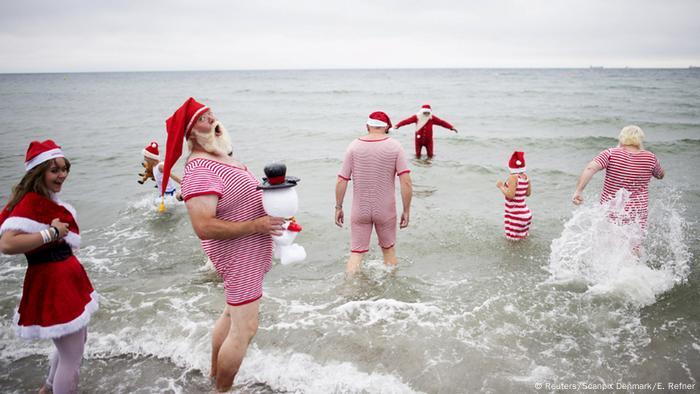 Another highlight - considering the summer temperatures hovering in the low 70s (Fahrenheit) this year - is the opportunity to take a dip in the ocean at Bellevue Beach near Bakken. Santas are asked to bring Christmas-themed swimwear for the event.
Thursday, the final day of the conference, will see a "Santa Pentathlon," in which one Danish team and one international team of Santas will compete against each another in Olympic disciplines.
Participants in the Santa Claus convention will then be sent off to spend the next few months building toys in their workshops, polishing their sleighs and reading wish list letters from children all over the world before Christmas rolls around again.