Ryanair has never been short of critics, but for most of its 33-year history, the airline has had two powerful characteristics that set it apart from its competitors — its flights were hardly ever cancelled and they invariably took off on time.
That core reliability — and the rather crucial fact that Ryanair fares were often the cheapest — helped offset the sometimes less-than-cuddly aspects of their offering.
Its business model, largely based on that of US carrier Southwest, made the Irish airline into a phenomenal success story. In 1985, Ryanair flew just one route, yet today, going by its stock market capitalization of €16.7 billion ($19.56 billion), it is the biggest airline in Europe.
However, recent events have shaken Ryanair's treasured image of reliability. Following a cancellations crisis late last year, when the airline was forced to scrap thousands of flights due to rostering issues, it agreed to recognize unions for the first time.
Staff tensions have risen since. Having gone 20 years without meaningful industrial action, Ryanair staff in several different countries have gone on strike in recent months. On Wednesday and Thursday this week, cabin crew strikes in Spain, Portugal and Belgium led to the cancellation of 600 flights, affecting around 100,000 passengers.
The damage to the airline's brand has been considerable. Its chief operating officer said this week that forward bookings were "being damaged" by rolling strikes and warned of job cuts.
So what has happened to turn Ryanair from a resolutely reliable airline to one where strikes are happening regularly enough to stop people from booking?
A long, hot summer of discontent
The summer actually started nicely for Ryanair. Back in May, the airline announced that profits for the period from April 2017 to March 2018 had increased by 10 percent, with net profit rising to €1.45 billion. This was particularly welcome news given that the time period in question included the 2017 cancellations mess.
Yet the airline warned of turbulence ahead, saying higher fuel and staff costs in 2018 would hurt future profits. Also set to return was the unwelcome topic of flight cancellations.
The trouble started when a union representing Ryanair pilots in Britain threatened strike action at the end of May. Then in early July, members of the Irish Airline Pilots' Association (IALPA) employed by Ryanair announced strike action, which took place over a few different days in Dublin. The following day, cabin crew in Spain, Portugal and Belgium announced strike action which takes place this week.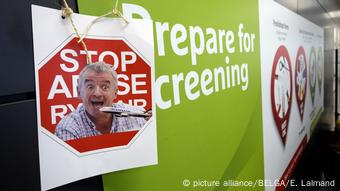 The striking Ryanair staff, from cabin crew to pilots, have different grievances
With many Ryanair staff and contractors either not involved with a union or represented by separate unions, the strike action affected a relatively small percentage of flights and passengers.
Yet Ryanair's summer difficulties were compounded by problems elsewhere in European skies, not least in France where a series of air traffic controller strikes caused major disruption for planes crossing the country. That led to flights cancelled across Europe with major airlines such as Ryanair and EasyJet particularly affected.
Time to grow up
The striking Ryanair staff have different grievances, ranging from cabin crew in Spain, Portugal and Belgium wanting their employment rights to be based on the laws of those countries rather than Ireland (where Ryanair is based), to Irish pilots who are unhappy over issues around base transfers, promotions and annual leave.
Strikes are a prominent feature of the aviation industry, so what is arguably more significant than the nuts and bolts of the individual grievances in the Ryanair case is the fact that the strikes are happening at all, given the airline's long history of not recognizing unions.
Since officially recognizing pilot unions last December, Ryanair has been negotiating with other trade unions and in June, it recognized cabin crew trade unions in Italy and Britain for the first time. Yet it is a simple fact of industrial relations that once a union is recognized, the possibility of a strike happening dramatically increases — that's what a union is for, after all.
Ryanair described itself as being "cautiously pessimistic" at the start of the current financial year and appears to have factored in ongoing industrial relations issues as an inevitable consequence of its rapid growth. The airline's boss Michael O'Leary has been saying for a few years now that it is time for the airline to "grow up".
"We are morphing from being unruly teenagers into being a bit more sensible young 20-year-olds," he said in 2014. "But we are still going to grow quickly."
Blue and yellow skies ahead?
It is the question of growth that goes to the heart of the situation Ryanair finds itself in. Being a maverick of the aviation sector served it extremely well for three decades and allowed it to grow at a remarkable rate, leaving prestigious but stuffy national carriers such as Lufthansa, Air France-KLM and British Airwaystrailing in its slipstream on practically every metric — and gunning for it as a result.
Read more: Up in the air? Ryanair's growing pains
Ryanair currently carries more than 130 million passengers a year but in keeping with its long-established growth strategy, wants to increase that to around 200 million within the next five years. That aim, if realized, has obvious implications for Ryanair's competitors and for their staff unions, many of whom are the unions which represent striking Ryanair staff.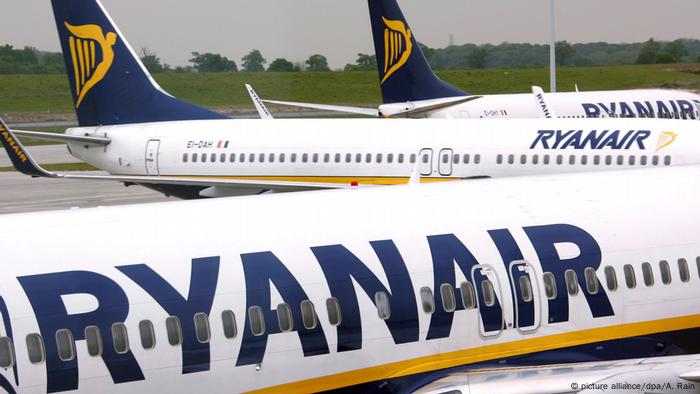 Ryanair planes will not be disappearing from our skies anytime soon.
Ryanair itself also has to significantly improve its relationship with its employees and improve their conditions. This is an inevitable consequence of its evolution from being a maverick with a 'take it or leave it' approach on most issues to a long-established, mass market player in global aviation.
Strikes and cancellations may well be a feature for Ryanair for several years to come, as its relationship with unions continues to evolve. From Ryanair's perspective, it will do well to avoid the pitfalls other major airlines have faced during that journey.
There may be occasional profit falls and share price swoons, with plenty of negative headlines certain to follow. Yet Ryanair has shown a dogged ability to limit the damage during previous strikes and there is little reason to doubt that they can continue to do that, given the scale of their resources.
More significantly, Ryanair's key digits still look in excellent shape — despite the current problems, the airline expects to make well over €1 billion in profit this year alone. So while more of their planes have been grounded than ever before over the past 10 months, there are solid reasons to believe they can fly through the storm.