People call him Yoro, although his real name is Alhagie Yerro Gai. He left Gambia in 2002, when he was only 12. Six years later he boarded a makeshift boat on the Mauritanian coast, paying around 1,000 euros ($1,177) for a ticket to risk his life crossing the Atlantic. He arrived on the Spanish island of Tenerife on Feb. 14, 2009, after five days at sea.
Yoro's real nightmare began five days later on Fuerteventura, another of the Canary Islands. He was taken to a Center for the Internment of Foreigners (CIE), where he would spend the next month. "Those were 35 days of anguish, anxiety and a lack of freedom and information. 35 days of fear, sadness and boredom. It's like going into some kind of darkness, where you don't know what's going to happen," recalls Yoro, who is now a chef at an Italian restaurant in Madrid.
Read more: Melilla: No asylum for black men
The Center for the Internment of Foreigners on Fuerteventura is now closed but there are seven of these centers throughout Spain. Together they have a capacity to hold up to 1,500 people at any given time. They are used to detain migrants without papers who are about to be returned to their countries. Foreigners can be legally retained there for up to 60 days, after which they have to be either deported or set free.
Violence in the centers
In early October, in the CIE of Aluche in Madrid, a young, unidentified man filed a report, accusing National Police officers, who manage the centers, of mistreatment and beatings. In a letter published by the NGO SOS Racismo Madrid, the victim of the alleged abuses told a tale of violence. "He received sexist slurs, and was threatened. After the insults, four or five members of the National Police beat him."
After the alleged beatings, members of SOS Racismo Madrid visited the young man at the CIE, and confirmed he had "bruises on his eyes and marks all over his body." He had also reportedly been kept in isolation for 22 hours without medical assistance. The NGO says these actions are "not isolated" and has urged the authorities to take the appropriate measures to crack down on these incidents.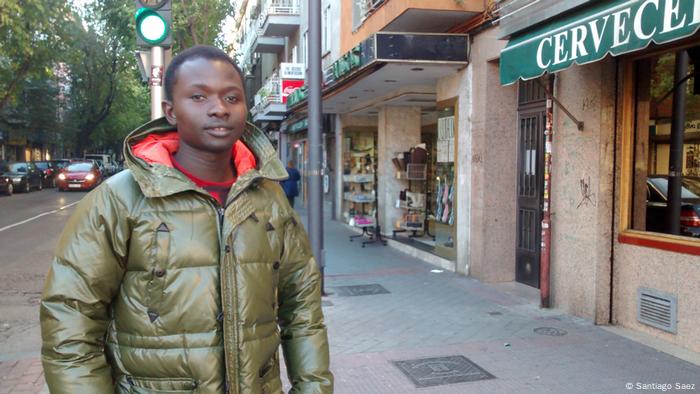 Yoro is familiar with these cases. During his month in Fuerteventura, but also later, when he was interned at Aluche, he got used to the mistreatment and attacks by the officers guarding the center. "I've seen people beaten up inside. And I have been injured myself," he told DW, adding that police officers should be replaced by educators. "They should be giving information about the country, the situation and the law. Now they just throw us in there as if we were animals with people whose only pleasure comes from the pain of others."
Dana García, from SOS Racismo Madrid, confirms that these attacks are frequent, but often go unreported. "They are scared to file a complaint, because often, when they do, they get expelled from Spain faster," she told DW. She confirmed that the young man who filed the complaint had been deported along with others.
Migrants' rights are being ignored
The violence the young man in Aluche was subjected to is just one example of a gamut of alleged abuses within the CIEs. They range from a lack of information to blocking access to medical care.
Karibu, another NGO that works directly with people of Sub-Saharan origin, claims that the people inside CIEs don't have "permanent access" to healthcare assistance, something Yoro confirms. "I don't know why they have to establish a quota to see the doctor," says the Gambian chef. "I don't like to see a doctor, do you? I like watching a good movie or having dinner with my girlfriend, but not really seeing a doctor. When someone sees a doctor, it's usually because they don't have a choice. So then, why do they have to set a fixed number of who can see the doctor? If somebody dies, it'll be on them."
But it's not only a matter of healthcare. People interned in a CIE don't always have all the information they may need at hand. "We often couldn't even understand what the officers wanted from us, much less understand our rights," says Yoro.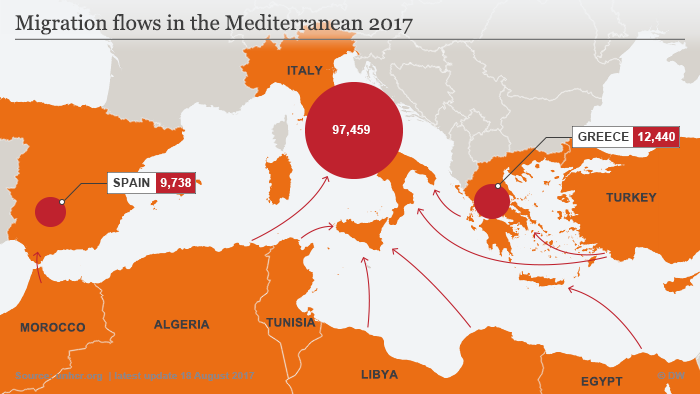 A prison for the innocent
"It's not just a matter of human rights. They take away their right to freedom and movement, but also their right to dignity, their right to health, their right to culture… it's so much more than a human rights case," says Dana García, from SOS Racismo.
The CIEs have often been denounced as a prison for the innocent, locked up in cells and subjected to mistreatment and abuses, whose only crime is to migrate in search of a better life. "Not even animals are treated like that," says Yoro, who calls the centers "worse than prisons."
"Now I'm an activist, but I don't belong to any organization," says Yoro. "I'll be on the side of anyone who fights for freedom. Whatever side they're on. And we haven't won yet, but someday, someone will get to power who will close the CIEs forever."