China's most important political event of the year — the 19th Congress of the Communist Party of China — is over. China's "strongman" Xi Jinping is stronger than ever. The anti-graft tsar Wang Qishan is no longer in the seven-member Politburo Standing Committee, which has five new faces, none of which is an obvious successor to Xi. Prime Minister Li Keqiang remains in office.
In his closing speech, Xi said socialism with Chinese characteristics had entered a "new era." Earlier, in a three-and-a-half-hour-long opening speech peppered with convoluted Marxist expressions and stiff party jargon, he had already outlined his vision for the future.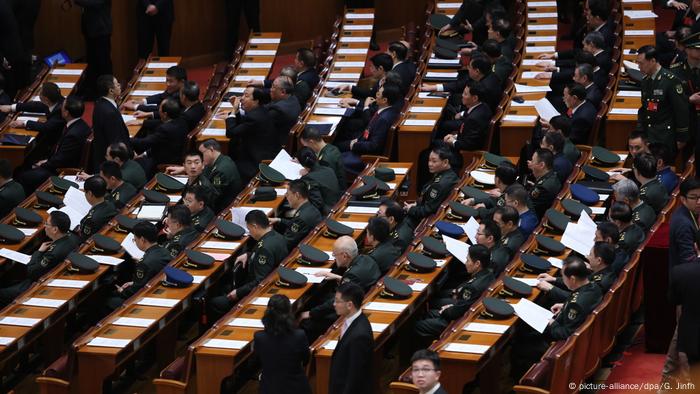 Xi solidified his grip on power at the Communist Party Congress
A new "principal contradiction"
Xi also revived the "socialist principal contradiction" that the economic reformer Deng Xiaoping introduced at the end of the 1970s to replace the Maoist "class struggle." This theory, which every Chinese schoolchild has to learn, defines the main problem in China: Overcoming the gap "between the ever-growing material and cultural needs of the people and backward social productivity." Thus, China's economy has to be developed so that the country finally joins the ranks of the world's prosperous nations.
Deng Xiaoping's theories were considered so fundamental that they were enshrined in the Communist Party's constitution after his death in 1997. The most ambitious and powerful leader since Deng, Xi has now re-formulated this "principal contradiction," saying that "unbalanced and inadequate development" is the main obstacle to people seeking better lives for themselves.
To ears unversed in Marxist dialectics, this may sound cryptic but it was an indication that Xi's view is that the wealth obtained in the past 30 years has to be distributed more equally in future, that there should be more equal opportunities and that there should be more emphasis on the environment instead of on growth at all costs. It's music to the ears of many Chinese citizens. Now, Xi has to deliver and few will envy the pressure he is under.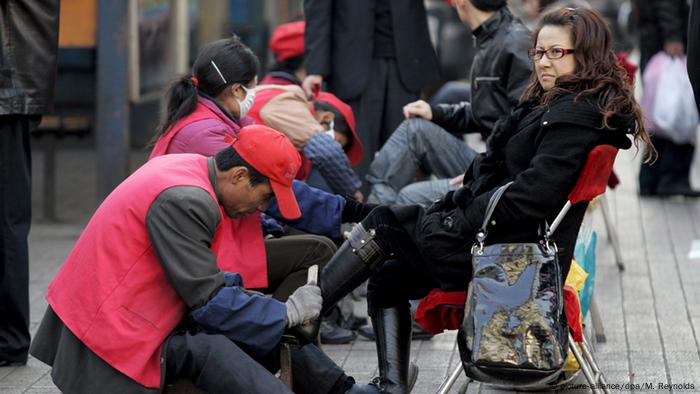 Neither wealth nor poverty are hard to find in China
Social gap remains
In the world's most populous country, the gap between the rich and the poor remains a massive problem. There are over 1.5 million millionaires in China today, but there are also 43 million people living under the poverty line, even if this number is decreasing. Millions of migrant workers travel across China every year to find poorly paid jobs in factories or at construction sites. Excess production and environmental protection measures have led to many steel and coal plants being closed down and countless workers have lost their jobs. Unemployment is set to rise as the government places more emphasis on automatization. Furthermore, 8 million graduates enter the job market every year. Their job and earning prospects don't look as rosy as just a few years ago.
There is no doubt that Beijing has been successful in fighting poverty and unemployment. Since 1978, the per capita GDP has risen from $156 to over $8,000 even though the population has risen by almost 400 million people in the same period.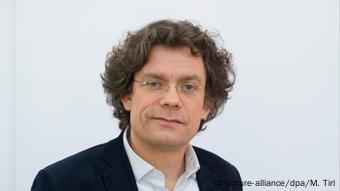 DW columnist Frank Sieren has lived in China for over 20 years
China's Labor Ministry recently announced the lowest unemployment rate in 16 years - 3.95 percent. It had not fallen below the 4-percent mark since 2001. If these figures are to be trusted then the government has already fulfilled its plan for the year - to create 11 million new jobs and attain an employment rate of below 4.5 percent. In the first nine months of 2017, 10.97 million new jobs were created - 300,000 more than the same period last year.
Top goal is stability
Labor Minister Yin Weimin has announced that 15 million jobs will be created each year. The government is investing heavily in electro-mobility, space travel, the plane industry and digital technology. The idea is to transform China's industrial economy into a service-based society. The economy will no longer be dependent on low-paid factory workers but on a growing urban middle-class with purchasing power. The idea is to maintain stability as Beijing is well aware that the roots of social unrest lie in poverty and inequality.
So, Xi has more power but expectations are high. He has vowed to eradicate the worst poverty by 2020 and soon afterward to have fulfilled the dream of "moderate prosperity." Beijing will continue to exercise control and caution instead of leaving fate to the forces of the free market. This can be formulated elegantly and logically from a Chinese point of view as: Before Western companies have equal access to the Chinese market, Chinese citizens themselves have to have equal access to prosperity.