Saudi Arabia's ambassador to the United Nations on Wednesday questioned the timing of an international inquiry into rights violations in Yemen, saying "conditions on the ground" would hamper the investigation.
Read more: Yemen's war explained in 4 key points
The UN Human Rights Council is considering an independent, international investigation of rights violations in war-torn Yemen, where Saudi Arabia is leading an offensive against the Iran-aligned Houthi movement.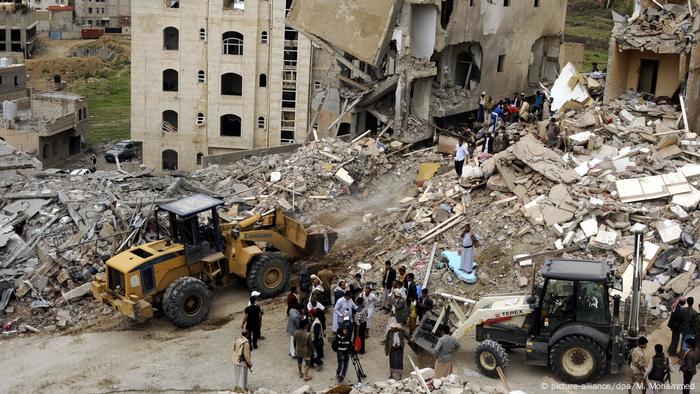 At least 16 people were said to have been killed in this attack in the capital, Sanaa, including six children
"We are working together to hopefully come to a compromise," said Abdulaziz Al-Wasil, Saudi Arabia's envoy to Geneva.
"We have no objection to the inquiry itself, we just have a discussion about the timing, whether this is the right time to establish an international commission, with the difficulties on the ground," said Al-Wasil.
"They will face tremendous obstacles in terms of access," he added.
Saudi Arabia has been repeatedly criticized for its operations in Yemen, with the UN this week saying it had verified 5,144 civilian deaths in the war, mainly from coalition bombing.
Yemeni commission 'not capable'
Canada and the Netherlands are backing the idea of an international inquiry, but Al-Wasil said a national investigation by Yemen's National Commission would be preferable. The commission reports to Yemeni President Abd-Rabbu Mansour Hadi who is backed by the Saudi-led coalition.
UN human rights chief Zeid Ra'ad al-Hussein, who has long supported an independent international inquiry, says Yemen's National Commission is not capable of carrying out the task. Zeid said the coalition had shown "minimal efforts made towards accountability."
The Saudi-led coalition on Tuesday said its own investigation showed that a series of deadly airstrikes it had carried out in Yemen had been largely justified.
Saudi Arabia and allies have been bombing the Houthi movement, including the capital Sanaa, since 2015 and the conflict has claimed more than 10,000 lives in total. The Houthis, who control most of northern Yemen, have meanwhile fired rockets towards Saudi cities and villages.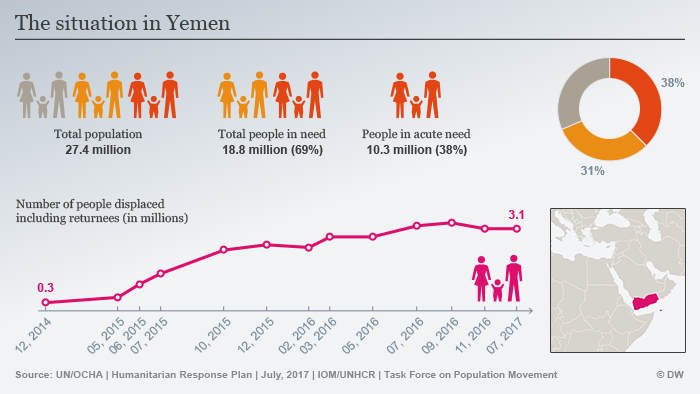 rc/kms (AP, Reuters)