The biggest strike in Ryanair's 33-year history began at 3 a.m. (0100 UTC) in Germany as pilots took action in support of their claims for better pay and conditions.
The trade union Cockpit said 480 Germany-based pilots were not expected to return to work until 2.59 a.m. Saturday.
"Ryanair alone is responsible for the escalation we are now seeing," Cockpit president Martin Locher said, adding that the carrier had ruled out higher personnel costs which left no room for compromise.
Read more:Opinion: Our addiction to cheap flights is leaving us penniless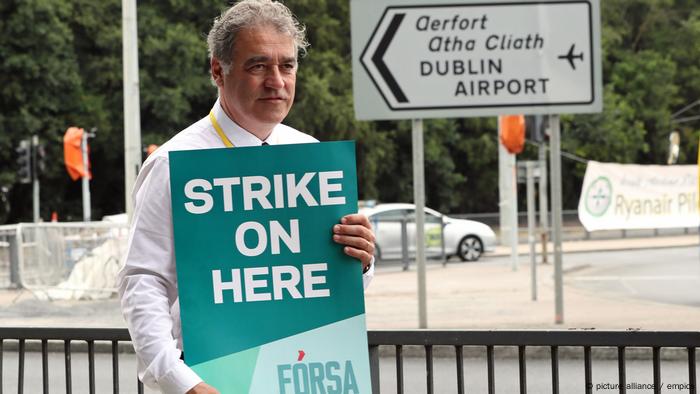 Ryanair pilots held a strike in Dublin in July
Cross-border action
Germany will be the country most affected by the strike with 250 flight cancellations across ten airports. Pilots in the Netherlands, Belgium, Sweden and Ireland also joined in the action.
Hundreds of European flights have been cancelled, affecting about 55,000 passengers, 42,000 of them in Germany. Refunds or rerouted journeys have been offered to the people concerned. Ryanair claimed more than 2,000 flights would operate as normal on Friday.
DW reporter Lars Halter at Berlin-Schönefeld airport said the situation was "very calm." As Ryanair had already informed passengers of the disruption there was "no one looking desperately for flights."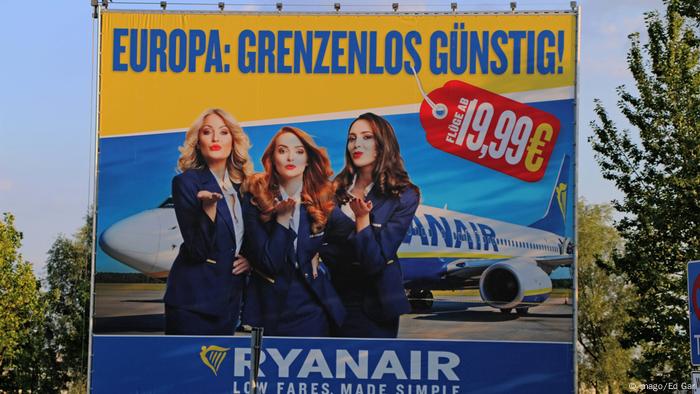 Ryanair expects profits of around €1.25 billion ($1.44 billion) this year
Claims for pay and better conditions
Ryanair pilots say they earn less than their colleagues in other airlines such as Lufthansa.
Other concerns are the status of contractors whose working conditions are not as good as those enjoyed by permanently employed staff and employee contracts based on Irish legislation. This can mean staff based in other European states are unable to gain access to state benefits.
Ryanair's management claims to have offered a pay increase and to be open to further talks. But it has also threatened to move part of its fleet to Poland, which could mean a loss of jobs.
The European Trade Union Confederation welcomed the cross-border action by the pilots, saying it made it harder for management to ignore the pilots' demands.
jm/rt (Reuters, AFP)
Each evening at 1830 UTC, DW's editors send out a selection of the day's hard news and quality feature journalism. You can sign up to receive it directly here.