The former King Michael died at his home near Lake Geneva in Switzerland on December 5 at age 96.
Attendees for his state funeral in Bucharest on Saturday included Britain's Prince Charles, Sweden's King Carl XVI Gustaf and Queen Silvia, and Spain's former King Juan Carlos and Queen Sofia. Michael's body had been lying in state there for the past two days.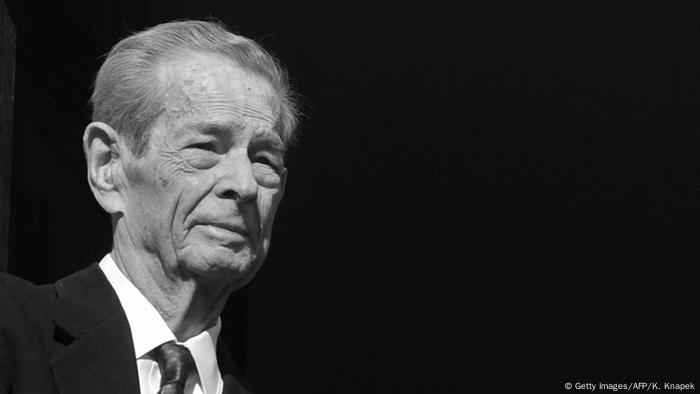 King Michael in Bucharest in 2013
Churches in Bucharest rang their bells and thousands of mourners, many in tears, threw white flowers at the funeral procession, chanting "King Michael" and "Down with communism."
The late king was highly regarded by some Romanians who saw Michael in sharp contrast to the current political class, blaming it for the country's poverty.
Joining a coup aged 22
King Michael was a descendant of the German Hohenzollern dynasty and a cousin of Britain's Queen Elizabeth ll. For most of World War II Michael was largely a figurehead while real power was held by fascist leader Ion Antonescu who led a four-year alliance with Hitler.
At the age of 22 Michael took part in a coup, ordering the arrest of Antonescu in August 1944.
But after the defeat of the Nazis, communists took power in Romania and Michael was obliged to leave the country. He did not return until 1990 and only regained his Romanian citizenship in 1997.
Mourner Georgeta Anastasiu, 60, said the late king had been "demonized by the communists, but in the end we found out the truth about him."
She called the king "the last moral example for Romanians."
bik/jm (AP, Reuters)