The Sunday edition of "Die Welt" said Bundestag intelligence oversight committee members were demanding answers from Chancellor Angela Merkel's government on MIT activities in Germany in the wake of Turkey's failed July 15 coup.
Ankara had 6,000 informants of its Milli Istihbarat Teskilati (MIT) national intelligence agency plus MIT officers in Germany who were putting pressure on "German Turks," the newspaper claimed.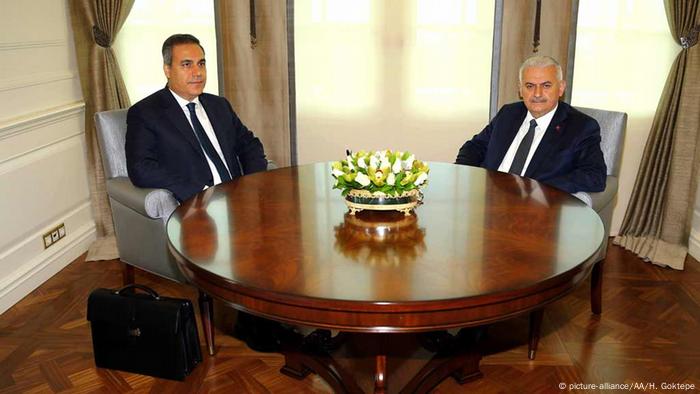 Fidan and Yildirim on June 9 - before the coup bid
Some three million of Germany's 81-million population are either German nationals of Turkish origin or Turks who reside long-term in the Federal Republic. Their diverse organizations are planning or have staged rallies, including one in support of strongman Turkish President Recep Tayyip Erdogan on July 31.
The MIT, headed by powerful civilian director Hakan Fidan (pictured above), is directly answerable to Erdogan and Turkish Prime Minister Binali Yildirim, who both blame the coup bid on Fethullah Gulen, a US-exiled Turkish sect leader and former ally of their Islamist-rooted AKP party.
'Unbelievable' level of activities in Germany
Veteran opposition Greens parliamentarian Hans-Christian Ströbele told the "Die Welt am Sonntag" that there was an "unbelievable" level of "secret activities" in Germany by Turkey's MIT agency, which in English calls itself the National Intelligence Organization.
Ströbele is a member of the Bundestag's PKGr federal parliamentary committee that oversees Germany's BND foreign intelligence service, its MAD military intelligence agency and Germany's federal interior Verfassungsschutz intelligence agency based in Cologne.
All three German intelligence branches, as well as German police, had to examine their "cooperation" with MIT or run the risk of being complicit in illegal conduct, warned Ströbele, who in the past has also been outspoken on American National Security Agency (NSA) snooping in Europe.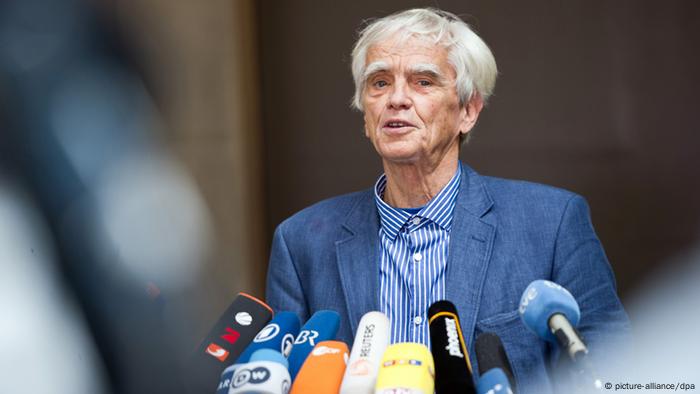 "Unbelievable" MIT activity, says Ströbele.
Merkel ally also wants answers
Likewise, PKGr committee chairman Clemens Binninger of Chancellor Angela Merkel's governing conservatives and himself a police officer who specialized in constitutional law, said the MIT issue needed prompt attention by the Bundestag, once its summer recess was over.
"The most recent developments in Turkey impact not only on the security situation, but, in particular, possibly also on the cooperation with [Germany's) intelligence agencies," Binninger said.
Agents plus 6,000 informants in Germany
"Welt am Sonntag" quoted an unnamed "security politician" as saying that the MIT had at its disposition in Germany most of the 800 regular agents it had in Europe as well as a network of 6,000 informants across Germany - far more than previously known.
That meant one MIT informant for every 500 citizens of Turkish origin, according to the unnamed politician quoted by the newspaper.
Its lengthy article entitled "Erdogan's Double Game" follows Berlin's attempt to play down a report that Turkey had become a "central platform" for Islamic activity in the Middle East.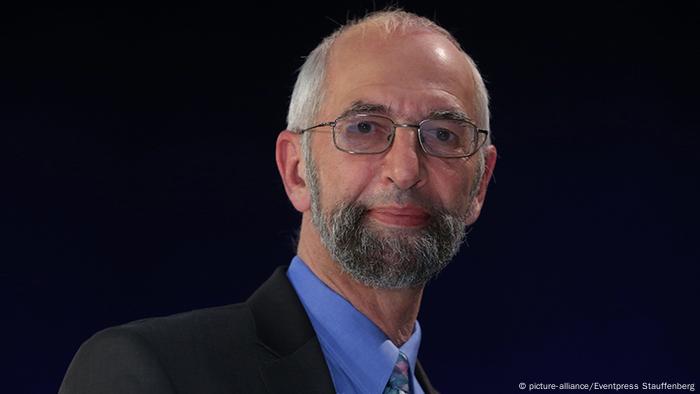 'Enormous' MIT presence, says Schmidt-Eenboom
Camouflage identities
German intelligence service expert observer Erich Schmidt-Eenboom said MIT's surveillance reach in post-reunification Germany was "enormous."
The Cologne-based Verfassungsschutz counterintelligence agency rarely noticed this activity because the MIT outfitted its officers with camouflage identities and let them work in travel bureaus, the carrier Turkish Airlines and at Turkish firms and banks, Schmidt-Eenboom said, adding that in addition MIT informants were active for little pay.
"For many Turks national pride is so strongly pronounced that they regard it as an honor to be allowed to work for MIT," he said.
Larger than former Stasi
Not even the former communist East German Stasi secret police had managed to run such a large "army of agents" in the former West Germany, Schmidt-Eenboom said.
"Here, it's not just about intelligence gathering, but increasingly about intelligence service repression," he said, adding that Germany should not allow such behavior by a NATO partner.
"Welt am Sonntag" said a classified document from last year showed that MIT's actions in Germany were "indeed known" within the cabinet headed by Merkel, who in March was a key figure in the EU reaching a deal with Erdogan on the flow of refugees from warzones such as Turkey's neighbor Syria.
PKGr chairman Binninger wants answers
'Carte blanche,' said HRW
A Turkish law change in April 2014, gazetted as number 6532, largely capped MIT's decadeslong inclusion within Turkey's putsch-prone military, extended the intelligence agency's capabilities and placed it largely outside public or court scrutiny.
At the time, Human Rights Watch (HRW) Turkey researcher Emma Sinclair-Webb said the MIT had been given a "carte blanche" to punish journalists for leaks, conduct torture without prosecution and conduct data collection "without limit."
Private data on individuals, public bodies, banks and other entities could be amassed without a court order under the amended law, Sinclair-Webb said.
Electronic center outside Ankara
Also in 2014, Austria's "DerStandard" newspaper reported that in 2012 MIT took over the running of Turkey's electronic communications center, located outside Ankara, with the acronym GES.
That gave the MIT capabilities to listen to telephone calls and read emails, "DerStandard" reported.
Although the law established a Turkish parliamentary oversight committee, "the growth in power for the MIT is enormous," "DerStandard" wrote at the time.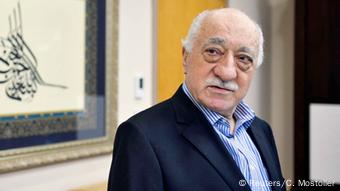 US-exiled Gulen denies coup involvement
It was a disclosure by "Gulenists" in 2012 revealing that MIT director Fidan had been conducting secret talks with the outlawed Kurdish PKK militia that later led to the schism in 2013 between Erdogan, then prime minister, and his previous ally Gulen, "DerStandard" said.
Spying in Cologne?
The Berlin-based "Tagesspiegel" newspaper reported in July last year that German federal prosecutors were looking into claims that three men - two Turks and a German national - were instructed by MIT to spy on Erdogan critics in Cologne, particularly Kurds and members of the Muslim minority Alevi community.
A week after the July 15 coup, Erdogan publicly chastised MIT for alleged delays in briefing him on the day of the attempted coup, but decided to retain Fidan, who had just offered his resignation, as MIT chief, saying a change in the then "transitional phase" would be bad.
On August 2, Erdogan accused the "West," including the US government and the German judiciary, of supporting those who had attempted the putsch.