It is President Hassan Rouhani's first visit to Europe since the EU lifted sanctions against his country.
For years, Iran has been struggling under the impact of these sanctions, imposed by the US, the EU and the UN in an attempt to curb its nuclear activities. With the major sanctions now lifted, there is huge excitement among both potential investors and Iranian businesses about a new market opening up.
"Iran's economy has declined so much due to sanctions and other problems that any opening, no matter how small, would make a positive difference," said Farhad Alavi, an Iranian-American lawyer and Managing Partner of Akrivis Law Group in Washington, D.C., which focuses on trade sanctions law.
"There is a lot of hype around this but it will take quite a while for us to witness a real deep change in Iran's economic and trade situation," Alavi told DW.

Potential market
On paper, Iran is in many ways an investor's dream. With the second-largest population in the Middle East after Egypt, the country offers a huge potential market.
On top of its wealth of natural resources, Iran boasts a young, tech-savvy and highly educated prospective workforce. According to World Bank estimates, the country has the second-highest number of Internet users in the region, just behind its neighbor, Turkey.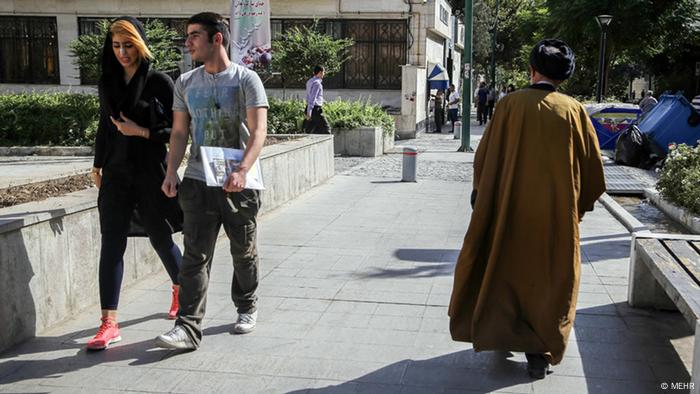 Around 60 per cent of Iran's population are under 30, transforming the country's traditional society
However, poor transportation and accommodation options pose a problem to international investors, while the country's complex economic structure - with large parts of the economy owned by the government - can seem impossible to navigate.
Lifting the sanctions will not automatically solve local issues like corruption and a lack of transparency in regulations - factors which will have to be tackled if the Iranian government wants to meet its ambitious target of 8-percent annual growth for the next five years.
Financial and political challenges
"Iran has practically no foreign debt, so actually it would be a dream client for international banks," said Michael Tockuss, Managing Director of the German-Iranian Chamber of Commerce in a press release.
But it is the banking sector which poses one of the biggest challenges for international trade. After the nuclear deal, the US Treasury issued guidance, reminding Americans that "US persons - including US companies - continue to be broadly prohibited from engaging in transactions or dealings with Iran or its government."
This also means using US-based payment services - be it credit cards or online services such as PayPal - won't, in most cases, be an option when dealing with Iran.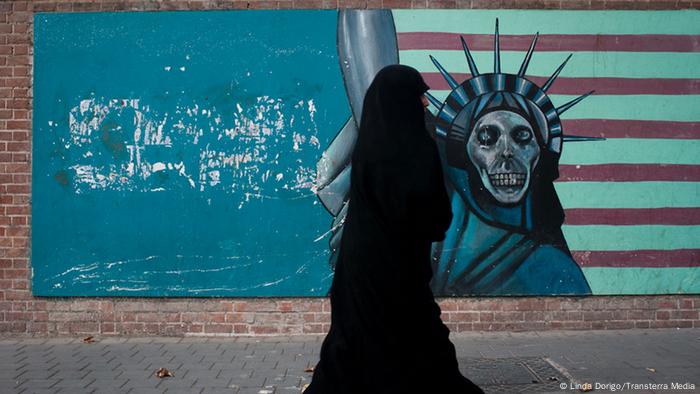 Iran and the US have had difficult relations for more than 60 years
"Banks still don't feel safe enough to go back to Iran, because of both the ambiguity of the law and the instability of the situation," said the Iranian-American lawyer, Alavi, who has been fielding a flood of inquiries about doing business in Iran ever since the landmark deal.
Political tensions are also an issue. "What if the present political course between the two countries takes a U-turn after the presidential elections in the US?" Alavi theorized. The Republican Party, which controls the US Congress, has been fiercely opposed to the deal.
But according to Reuters, international banks are preparing to re-establish links with their Iranian counterparts using the European SWIFT transaction system. But it's likely to take at least two weeks before the connections will be set up which will allow Iranian lenders to engage with the global banking world for the first time since international financial restrictions were imposed in 2012.
New opportunities, new ambitions
In Germany, there is great excitement about the possibility of re-energizing its once booming trade with Iran. Prior to the sanctions, Germany was Iran's second-biggest business partner after the UAE, according to the Iranian Chamber of Commerce and Industry.
But when the EU agreed the sanctions and Germany withdrew, China was quick to fill the gap in the Iranian market. Today, for Europe's leading exporter to win back its place, it will have to compete with the low prices offered by China and India.
Still, Germany's Chamber of Commerce and Industry (DIHK) expects exports to Iran to increase to 5 billion euros ($5.4 billion) in the coming years. In the long term that figure is likely to double, projects the DIHK.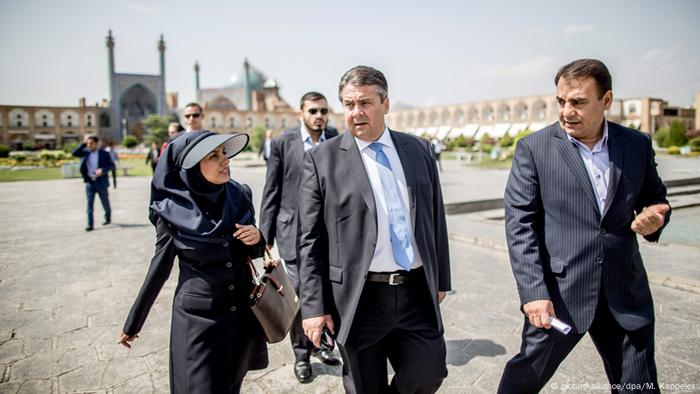 German Economy Minister Sigmar Gabriel was the first top Western official to visit Iran after the nuclear deal was agreed in 2015
For his part, President Rouhani aims to boost the private sector by attracting some $50 billion dollars in foreign investment annually.
However, some are concerned that Iran's ambitions could be at odds with those of its potential partners abroad. "Germany is putting more efforts into exporting goods to Iran rather than investing in production inside the country," said Golverdi Golestani, a Tehran-based entrepreneur and former president of the country's Auto Parts Manufacturers' Association.
"Iran on the other hand is looking forward to expanding domestic production to create jobs for its youth and polish its own industry," Golestani told DW.
Confidence boost
For lawyer Alavi, it's also a question of time. "The law can change overnight, but for the actual implementation to happen we will have to wait for at least another two years or so, and that is being optimistic," he told DW.
For now, anyone looking to do business with or from Iran will have to do tread carefully and be patient.
But despite the practical difficulties, the positive psychological effects of lifting the sanctions are significant. The move will boost confidence on both sides in terms of spending, investment and trade. It will also enable previous successful relationships, like those with Germany, to rekindle.
"There are strong ties between Iran and Germany's economy and industry," said businessman Golestani. "For me, the improvement of relations is a matter of course."