President Muhammadu Buhari's election victory three years ago was a moment of joy for many Nigerians. For the first time since the country's independence in 1960, Nigeria had succeeded in electing a new president to replace the incumbent. Buhari's ambitious plan was to make Nigeria safe again, to tackle corruption and take into account the interests of ordinary people.
But in the meantime, a feeling of disillusionment has risen across different parts of the country. Over and over you hear from locals that life under Buhari has become more difficult, rather than easier.
No victory against terror
On the issue of security, it first seemed like Buhari could actually turn things around. The extremist group Boko Haram occupied entire tracts of land by the end of former president Goodluck Jonathan's term in 2015. Within the course of a few months of Buhari's presidency, Boko Haram were forced to retreat to parts of the remote forest regions and the mountains. But in their central zone in the area around Lake Chad, Boko Haram continues to spread fear and terror with suicide attacks and raids. These attacks have been increasing of late.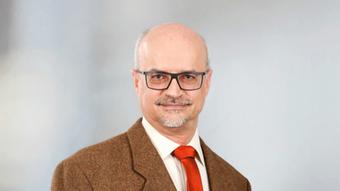 Thomas Mösch is the Head of the Hausa Service at DW
In other parts of Nigeria, the outlook is even gloomier. In particular, the states of Taraba and Benue in the center of the country have been experiencing massacres on an almost daily basis for a few months now, with clashes mostly taking place between Muslim nomads and Christian farmers, who make up the majority of the population in these regions. Buhari's government there seems to be as helpless as Jonathan's was in his fight against Boko Haram.
Even in the immediate vicinity of Buhari's own hometown in the northwestern state of Zamfara, murderous gangs rage almost completely unchecked. Only recently did the president finally send military reinforcements to the region.
Small progress made towards tackling corruption
The second main theme which helped Buhari win the election was the struggle against corruption. Today, anti-corruption campaigners are less restricted in their operations than they were under Buhari's predecessor. But so far, Nigerians have waited in vain for court rulings. Nigeria has been languishing in the bottom third of Transparency International's Corruption Perceptions Index for years — it is currently ranked 148th out of 180 countries. Buhari may have the goodwill to solve the problem, but he lacks assertiveness over the issue.
Meanwhile, the economic balance sheet under the first three years of Buhari looks very poor. Granted, he took over in difficult times. The price of the country's most important product — oil — had dropped and Nigeria's treasury had even been looted. But Buhari has not yet offered a convincing strategy which would relax the country's dependence on oil. Fuel shortages paralyze Nigeria on a regular basis, even though Buhari himself runs the oil ministry — so the issue is a top priority. Even the notoriously poor electricity supply has barely shown any improvement. No wonder, then, that Nigeria's stock market fell following the announcement that Buhari would run for office again.
Physically and politically weak
In addition, the 75-year-old president failed to govern for several months in 2017 because he was receiving treatment for an undisclosed illness in London. Now, he is seeking another four years as head of state — by the end of which he would be 80 years old.
Nigeria deserves better than an old, ailing president, whose leadership style is characterized by hesitance rather than courage. In the Muslim-majority regions in northern Nigeria, Buhari still enjoys support. But he won the election in 2015 largely because he managed to convince Nigerians in the central and south-western regions of the country — including many Christians. However, the desperate security situation in the central states and ongoing poverty makes it unlikely that the people there will support Buhari for a second time. Now the opposition — that is, the People's Democratic Party (PDP) which was voted out of office four years ago — needs to produce a convincing candidate who will pose a serious threat to Buhari. So far, there appears to be no suitable candidate.