Everyone who knows the smart and eloquent Audi boss personally may struggle to image a situation like this: The mighty Rupert Stadler mincing his words in front of prosecutors in Munich, who then sent him to jail for the alarming reason that he could suppress evidence when going free.
This definitely marks a high point for the time being in the drama of the German emissions-cheating scandal, in which the country's entire automobile industry has completely failed to bring the truth to light. Apparently, it hasn't been only Volkswagen and its Audi, Porsche and VW brands, which have been lying to prosecutors and the public about their wrongdoings. As it turns out, luxury brands Daimler and BMW have been caught out, too.
All of them are masters of trickery and fraud, with their special devices to manipulate emissions levels and cheat on tests only now being discovered one by one. And all of this still three years after news of the scandal broke at VW — how dumb is this! No one should feel any remorse about those types of managers having to hang up their hats.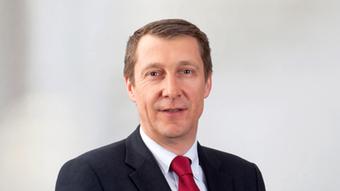 Thomas Neufeld is the head of DW's Business Department
See no evil, hear no evil...?
There's no denying that the German car bosses have earned merits in leading their companies to the top of the industry, securing thousands of well-paying jobs and reaping bumper profits for their shareholders. But this alone, doesn't qualify for being a top-class CEO.
They're claiming that they personally didn't know about the "goings-on" in their development units. What I've been wondering about for years is who, then, has been leading those companies and has been in charge of running them?
The example of Volkswagen just goes to show what those managers' claim of "self-control" is really worth. After the (involuntary) departure of former CEO Martin Winterkorn at the height of the emissions-cheating scandal in 2015, ex-Porsche chief Matthias Müller tried his luck in clearing up the mess, only to be replaced by VW brand chief Herbert Diess earlier this year and after the worst was declared over. All three of them are still being investigated for market manipulation and fraud. Not to forget chairman Hans Dieter Pötsch, who once was VW's financial chief and who is still facing similar charges from prosecutors.
Germany-only vacations
Meanwhile, it's become common for German car industry managers to spend their holidays solely in this country. Overseas trips are risky and force them to seek legal clearance documents barring surprise arrest when venturing abroad.
The rot starts at the top, as they say, which is why Germany's incriminated car bosses should finally start accepting the consequences. The truth must be told.
Two years after investigations into emissions-cheating started, and following the arrest of Stadler and a one-billion-euro fine against VW only last week, one thing is for sure: Prosecutors have collected enough evidence. The only question that remains: Who will be next?