Norwegians were firm but polite as they went on social media to point out they preferred to stay in one of the richest countries in the world as calculated by GDP per capita, rather than move to the United States. In 2017, the Nordic country was named the happiest nation on the planet and has a welfare state funded in part by large reserves of oil and natural gas.
"On behalf of Norway: Thanks, but no thanks," Torbjoern Saetre, a Conservative Party politician in a municipality near Oslo tweeted on Friday.
Trump had been quoted as saying during a meeting at the White House earlier in the week, "Why do we want all these people from Africa here? They're s***hole countries ... We should have more people from Norway."
Norwegian broadcaster TV2 went to the streets in Oslo on Friday, asking people if they wanted to move to the US but could not find anyone interested in emigrating. "Absolutely not," one unidentified man said. "If they get a new president," an unnamed woman added.
Christian Christensen, a US citizen living in Sweden, wondered on Twitter why citizens of Norway would emigrate, pointing out the higher occurrences of shootings and poverty as well as the lack of healthcare and a social welfare net.
Trump denied the language but confirmed the message in an early-Friday tweet: "The language used by me at the Deferred Action for Childhood Arrivals (DACA) meeting was tough, but this was not the language used." DACA protects from deportation the nearly 800,000 immigrants brought to the country illegally as children.
However, US Democratic Senator Dick Durbin said on Friday Trump did use "vile, vulgar language, including 's***hole,'" in the meeting with lawmakers on Thursday.
On Wednesday, Norwegian Prime Minister Erna Solberg had visited the White House and was praised by Trump for running a trade deficit with the United States and for buying US military equipment.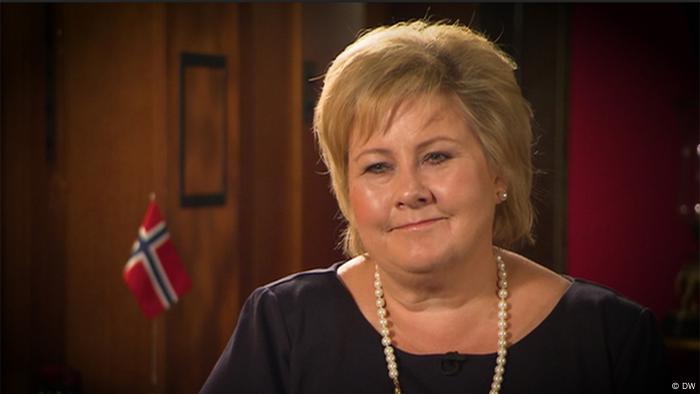 Norwegian premier Erna Solberg
Former Swedish Prime Minister Carl Bildt had earlier tweeted that, judging by Solberg's visit, "keys to success with Trump are personal charm, a solid trade deficit with the US and buying tons of US military hardware."
Norwegians did move in large numbers to the US in the nineteenth century, but the figure was down to 502 in 2016, a decline of 59 from the previous year, according to Statistics Norway. The Norwegian population numbers 5.3 million in total.
Responding to Trump
Trump's derogatory remarks cited by the Washington Post and New York Times were in reference to African countries and Haiti. The Post included El Salvador.
The US ambassador in Botswana was summoned on Friday by the government to hear complaints about Trump's reported remarks: "The Government of Botswana, today summoned the US Ambassador to Botswana to express its displeasure at the alleged utterances made by the President of the US," the country's foreign ministry said in a statement posted on Twitter. It had sought clarification from the US envoy as to whether Botswana was on the list of African nations Trump would include in his slur, which the White House did not deny he made, "given that there are Botswana nationals residing in the US."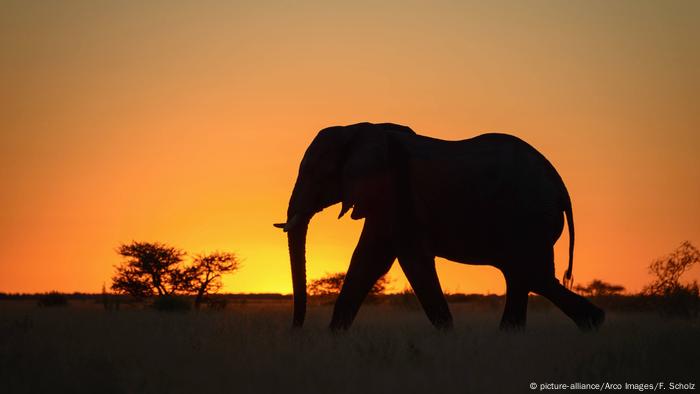 Nxai Pan National Park in Botswana
"We view the utterances by the current American President as highly irresponsible, reprehensible and racist," the government in Gaborone added.
Similar sentiments were expressed by other African leaders. Jessie Duarte of South Africa's ruling ANC said on Friday: "Ours is not a s***hole country and neither is Haiti or any other country in distress." She added: "We would not deign to make comments as derogatory as that about any country that has any kind of socio-economic or other difficulties."
US envoys summoned
Haiti's ambassador to the US, Paul Altidor, said on Friday the president's reported remarks were particularly unwelcome coming on the eighth anniversary of the earthquake which killed more than 200,000 people on the Caribbean island.
"I spoke with President Jovenel Moise about the issue, and, of course, the president condemns such language and he is shocked," Altidor remarked, adding that the US charge d'affaires in Haiti had been summoned to explain the US president's remarks.
El Salvador's foreign minister said a formal protest had been made over the comments attributed to Trump.
The United Nations' human rights spokesman Rupert Colville told reporters in Geneva that Trump's comments were "shocking and shameful."
US Democratic congressman Luis Gutierrez called Trump "a racist who does not share the values enshrined in our Constitution."
jm/sms (Reuters, AFP)