The NATO-Russia Council will meet at the Western military alliance's headquarters in Brussels in the next two weeks, NATO Secretary-General Jens Stoltenberg said in a statement Friday.
The consultative forum will be the first such encounter since NATO decided to cut high-level cooperation with Russia after it annexed Ukraine's Crimean Peninsula and began backing separatists in eastern Ukraine.
NATO and Russia have kept open some military and political channels, but the last time the NRC consultation forum met was in June 2014.
The two sides will discuss the "crisis in and around Ukraine," in particular the implementation of the Minsk agreements, Stoltenberg said. They will also address security in Afghanistan and "military activities, with a particular focus on transparency and risk reduction."
However, Stoltenberg said there would be "no return to business as usual until Russia again respects international law," a reference to Moscow's annexation of Crimea.
The Ukraine crisis created the biggest and most dangerous tensions between the Western alliance and Russia since the Cold War. Russia has identified NATO as its No.1 security threat and continues to conduct probing of NATO air defenses and large-scale military exercises.
In response, the US-led alliance has sought to reassure members in Eastern Europe through the deployment of extra troops and large military exercises.
Avoiding miscalculation
Both sides' actions raise the risk of miscalculation and a misunderstanding of intentions.
The decision to hold such a high-level meeting comes as Russia has made itself an indispensable player in several conflicts, including Syria, Ukraine and Nagorno-Karabakh. At the same time, Russia has recently sought greater cooperation with the West, especially over terrorism, in a bid to end its isolation.
Russia's drive to expand its diplomatic and military clout in what it considers to be its traditional sphere of influence has caused heightened friction with NATO members in Eastern Europe and Turkey.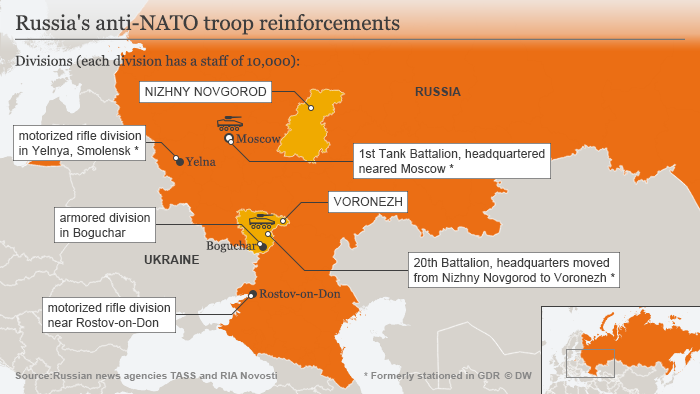 But Turkey's shooting down of a Russian jet along the Syrian border last year highlighted the dangers of military brinksmanship by both sides and miscommunication. That point became even clearer this week in Nagorno-Karabakh, where Russia and Turkey have alliances with opposite sides of the conflict.
Meanwhile, after two years of conflict in Ukraine, the West is eager to implement the Minsk agreement, which has led to a reduction in violence but fallen short of resolving bigger political issues.
In Syria, where Moscow backs the regime, the West may look to cooperate with Russia to defeat the "Islamic State."