The production of the new TV series Perfume was one of the film industry's best-kept secrets. The public was kept largely in the dark about production, and details about the script remained under wraps. So when first two episodes premiere in Munich on Friday at the 36th Munich Film Festival, it will be quite an event.

The excitement has good grounds: After all, the series is based on Patrick Süskind's 1985 bestselling novel The Perfume: Story of a Murderer, which received more international attention than hardly any other post-WWII German-language book.
The Perfume series is the second time that Süskind's riveting story, set in 18th-century France, is being filmed, following on from Tom Tykwer's 2006 movie that shares the book's title.
Süskind is not expected to comment on the new series, but it seems more than likely that the reclusive author, who has kept an exceedingly low profile for decades, will have given series producer Oliver Berben the go-ahead for the project. The director is Philipp Kadelbach.
Read more: Bernhard Schlink's new novel 'Olga' revisits 20th-century Germany
Contemporary setting
Thanks to the shroud of secrecy surrounding the film, Friday's audience know little about what to expect. However, it is known that the story has been bumped forward in time and takes place in contemporary Germany.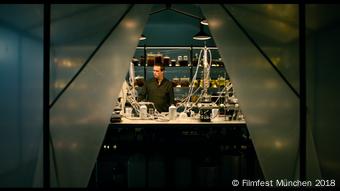 A still from the Perfume TV series shows where scents are concocted
"What happens when fiction overtakes reality? What if feelings are manipulated and no one has anything left to lose?" the festival posted on its website. "In 2018, somewhere in the lower Rhine valley, a brutal series of murders occurs. A young profiler uses idiosyncratic methods to investigate the crimes. A clue leads to the past: to five boarding-school pupils in search of power and love who experimented with the secret of human scent — and with the ideas from Patrick Süskind's bestseller Perfume: The Story of a Murderer."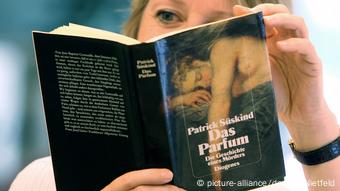 The 1985 novel by Süskind captivated readers around the world
Popular German actors
The series was produced by Constantin Film for German public broadcaster ZDF, which will run the series in fall. Netflix has acquired the international rights. German television productions have gained increasing international attention in the past years, with series such as Babylon Berlin (co-created by Tykwer), Dark and the German-American Deutschland 83 finding enthusiastic audiences around the world, in part through digital streaming services.
The Perfume series features popular German actors including Friederike Becht, Juergen Maurer, Wotan Wilke Möhring, Marc Hosemann and Natalia Belitski. And, if it follows in the footsteps of Süskind's novel and Tykwer's feature film, the miniseries is bound to be a success, too.