"Tom Tykwer is one of the highest-profile German directors and has established himself on the international stage as a great filmmaker," said Berlinale Festival Director Dieter Kosslick on Thursday after announcing that Tykwer would head the jury in 2018.
"His outstanding talent and innovative trademark have been on display in a variety of film genres. We have gained a superb jury president in Tom Tykwer," Kosslick added.
Read more: With Tom Hanks in the desert: Why Tom Tykwer brings optimism to film
Since 1992, the internationally renowned filmmaker has presented six of his films at the Berlinale.
"The Berlinale has always been my favourite and my home film festival, and has supported me since I began working as a filmmaker," said Tykwer, who studied and worked in Berlin before his breakthrough film, "Run Lola Run" was released in 1998.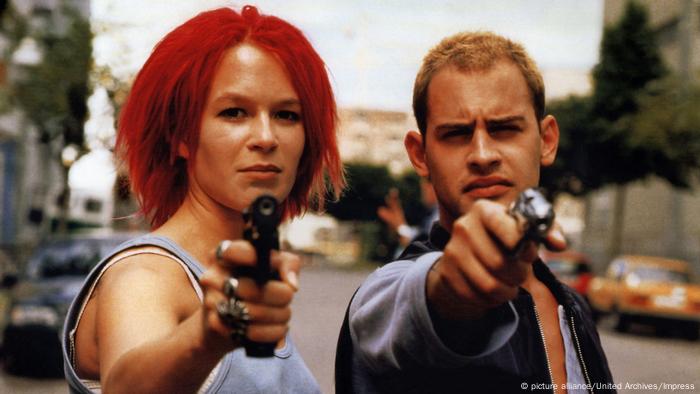 Tykwer shot his breakout film, "Run Lola Run," on the streets of Berlin
"We have a fantastic and broad history with each other," the director added. "Now I can look forward to two focused and fun weeks of films with the jury."
After "The Princess and the Warrior" (2000), Tykwer made his first English-language film, "Heaven," based on the last screenplay written by Krzysztof Kieślowski and with Cate Blanchett in the lead.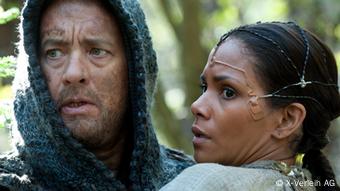 Tykwer has also conquered Hollywood with films like 'Cloud Atlas,' starring Tom Hanks andd Halle Berry (pictured)
Further international productions followed with "Perfume: The Story of a Murderer" (2006), based on Patrick Süskind's novel, and "Cloud Atlas" in 2012, a film based on the bestseller by David Mitchell, before 2016's "A Hologram for the King," starring Tom Hanks — which the director adapted himself from the novel by Dave Eggers.
Tykwer has now ventured into long-form TV with "Babylon Berlin," a 16-part series set in Berlin during the Weimar era that is the most expensive ever produced in Germany.
The 2018 Berlin International Film Festival will run from February 15 through 25.