A California jury on Friday ordered agrochemical giant Monsanto to pay $289 million (€253 million) to a former school groundskeeper who argued the company's Roundup weed killer caused his terminal cancer.
The lawsuit is potentially groundbreaking as hundreds of similar cases arguing the widely used weed killer causes cancer are set to go before state and federal courts.
Read more: Glyphosate: The key points in an endless debate
The San Francisco jury awarded Dewayne Johnson $250 million in punitive damages and $39 million in compensatory damages, saying Monsanto failed to warn that Roundup may cause cancer. Monsanto said it would appeal the ruling.
"This jury found Monsanto acted with malice and oppression because they knew what they were doing was wrong and doing it with reckless disregard for human life," said Robert F. Kennedy Jr., a member of Johnson's legal team. "This should send a strong message to the boardroom of Monsanto."
Johnson developed a rash and was diagnosed with non-Hodgkin lymphoma in 2014 at the age of 42. His lawyers said he developed the cancer after he regularly sprayed large volumes of Roundup and a generic product, Ranger Pro, as a groundskeeper at a San Francisco Bay Area school district.
During the trial, Johnson's lawyers said on a number of occasions the chemical was exposed or sprayed on his body. In one instance, a hose to a large tank broke and soaked his entire body.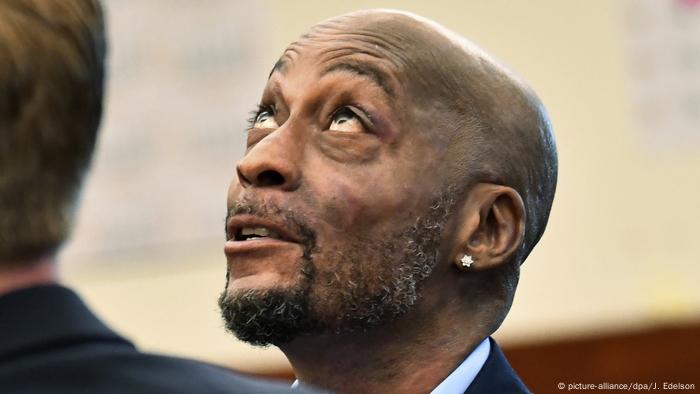 Dewayne Johnson said after the verdict that he hopes his case will strengthen hundreds of lawsuits against Monsanto and highlight the danger of glyphosate at the national level.
Weed killer 'safe'
Monsanto's German owners issued a statement on Saturday insisting the active ingredient in Roundup – glyphosate – is safe.
"On the basis of scientific conclusions, the views of worldwide regulatory authorities and the decades-long practical experience with glyphosate use Bayer is convinced that glyphosate is safe and does not cause cancer," read the statement.
The company, which was recently bought by German multinational Bayer for $62 billion, has argued that non-Hodgkin lymphoma takes years to develop and Johnson must have acquired it prior to starting work for the school district in 2012.
The US Environmental Protection Agency (EPA) has found that glyphosate is "not likely to be carcinogenic" and there are no "meaningful risks to human health when the product is used according to the pesticide label."
However, the World Health Organization's International Agency for Cancer Research in 2015 classified glyphosate as "probably carcinogenic to humans." Yet in 2016, the European Food Safety Authority (EFSA) said glyphosate is "unlikely" to cause cancer.
California includes glyphosate in its list of chemicals known to cause cancer. Environmentalists point out potential harmful effects of glyphosate on biodiversity and ecosystems.
Read more: Glyphosate 'will destroy the whole ecosystem'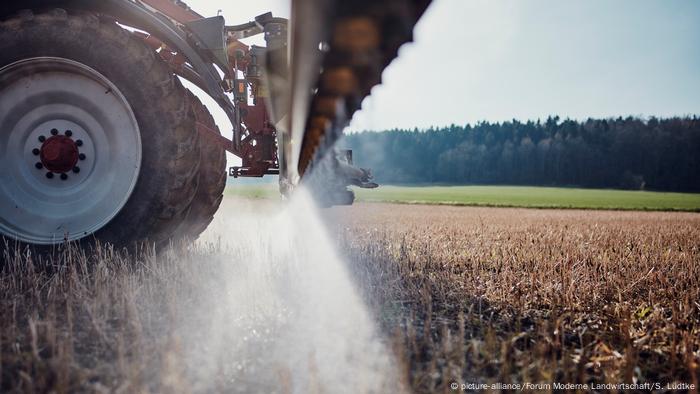 Glyphosate is the most widely used agricultural herbicide in the world. Monsanto has developed genetically modified Roundup-resistant plants that enable farmers to apply the weed killer without killing the crops.
The trial was doubly damaging for Monsanto's reputation because records unsealed by a federal court showed emails between the company and regulators suggesting that it had ghostwritten research attributed to academics labeling the product safe.
The suggestion of a close relationship between regulators and pesticide firms has also been put forward by environmental groups in Europe.
Read more: Pesticides: Does the EU let industry write its own rules?
Debate on the use of glyphosate has been raging for years in Europe, where there have been calls to ban the product.
In November, the EU extended a license to use glyphosate for another five years despite resistance from some member states. After that, it may be phased out or banned.
cw/sms (AFP, AP, dpa)
DW editors send out a selection of the day's hard news and quality feature journalism. You can sign up to receive it directly here.