Results released on Saturday showed 66.4 percent of people voted "Yes" and just over 30 percent voted "No" in Friday's Irish referendum on easing restrictions on abortions.
The voter turnout was recorded at 62 percent, the central count center in Dublin announced Saturday.
Voters were asked whether to repeal an amendment that gives mother and the unborn an equal right to life.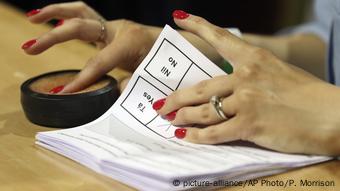 The voter turnout was recorded at 62 percent
Support for "Yes" was at 77 percent in Dublin Central, 69 percent in Cork South-Central, 64 percent in Cork North-Central and 60 percent in Galway East.
Prime Minister Leo Varadkar hailed the result, calling it a "quiet revolution" in Ireland.
"What we have seen today is a culmination of a quiet revolution that's been taking place in Ireland for the past 10 or 20 years," the premier told national broadcaster RTE on Saturday afternoon.
"This has been a great exercise in democracy, and the people have spoken," Varadkar said.
Irish Health Minister Simon Harris said: "Under the Eighth Amendment women in crisis pregnancy have been told: 'Take the plane or take the boat.' Today we tell them: 'Take our hand.'"
Friday's referendum follows months of bitter debate between "Yes" and "No" campaigners on whether or not the country's Eighth Amendment — which acknowledges the embryo's right to life "with due regard to the equal right to life of the mother" — should be scrapped.
The deeply Catholic nation became the first country to adopt same-sex marriage by popular vote in a 2015 referendum.
Read more:
Ireland's abortion referendum: What you need to know
'The public have spoken,' says PM Varadkar
Mandate for new legislation
"The people have said that we want a modern constitution for a modern country, that we trust women and we respect them to make the right decisions and the right choices about their own healthcare," Varadkar said as counting continued Saturday afternoon.
"We're still seeing results coming in, but it seems that it's going to be a greater than two-to-one majority in favor of amending our constitution... and that says to me we're a nation that's not divided, we're actually a nation that is united," he added.
Varadkar said the vote will give his government "the mandate that we need now to bring forward the legislation that we promised... before the end of this year."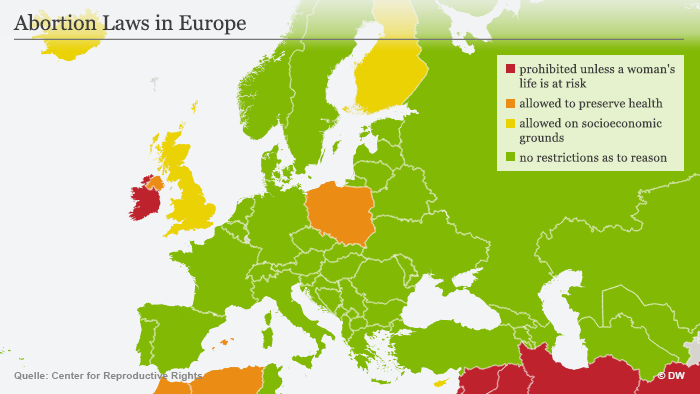 'A sad day for Ireland'
Anti-abortion groups in Ireland vowed to continue their fight to protect existing abortion laws and the rights of the unborn child despite an apparent referendum setback.
"This campaign does not end with the referendum, but when the government properly supports the mother and child," the Pro Life Campaign said.
"I think it's a very sad day for Ireland... when the people have voted for abortion," said Cora Sherlock of the Love Both campaign.
Read more: Anti-abortion activists rally in Dublin ahead of abortion referendum
shs/jm (AFP, dpa, Reuters)
Each evening at 1830 UTC, DW's editors send out a selection of the day's hard news and quality feature journalism. You can sign up to receive it directly here.