A statement from the Iraqi military's joint operations command on Saturday indicated the cooperation had come "with increased Russian concern about the presence of thousands of terrorists from Russia undertaking criminal acts with Daesh (Islamic State)."
In recent weeks, Russia has increased its military involvement in Syria where it leases a Material-Technical Support Point in the port of Tartus, 96 kilometers to the west of the city of Homs. It is the only naval base Russia has in the Mediterranean.
The Baghdad coordination center is to be led on a rotating basis by officers of the four countries starting with Iraq, according to military diplomatic sources in Moscow cited by Russia's Interfax news agency. The same source suggested a committee might be created in Baghdad to plan military operations and control armed forces fighting against IS.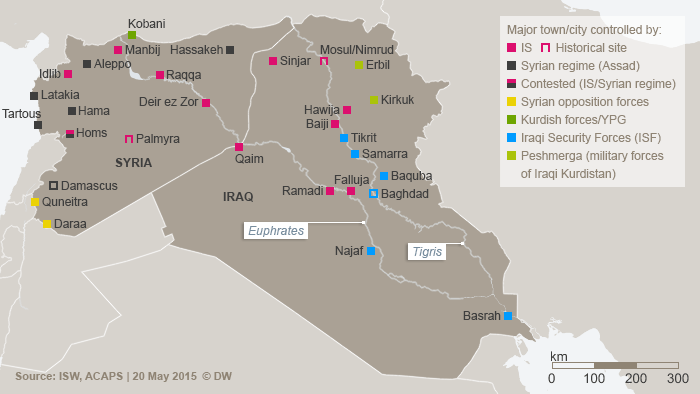 Moscow could also join the US-led coalition against IS if the Syrian government was included as well, according to Russia's foreign ministry. Any international military operation in Syria would need a United Nations mandate.
Iraq's army has received more than $20 billion (17.8 billion euros) in aid and training from the US, but has been unable to stem the advance of IS across its territory.
An alliance with Baghdad would give Russia more sway within the Middle East and could raise concerns in Washington.
Russian President Vladimir Putin is due to speak at the United Nations General Assembly on Monday. He may use the opportunity to make the case for a collective effort against IS.
jm/lw (Reuters, dpa)