Authorities in the New Delhi opened a fact-finding inquiry on Monday after a group of sanitation workers died in the Indian city's sewer system.
The five men were asphyxiated by toxic fumes while cleaning a septic tank at a housing complex in New Delhi, according to an official.
Four were declared dead on arrival at a nearby hospital on Sunday, the fifth died in hospital on Monday.
The workers had apparently not been provided adequate safety equipment by their contractor, who was legally obliged to do so.
New Delhi's labor minister, Gopal Rai, has asked for the results of the investigation into the deaths to be delivered within three days.
A dirty job
Sewage-related deaths are not unusual in India: almost 2,000 workers have died in the country's sewers every year since 2014 due to exposure to poisonous gases, despite a law passed a year earlier describing such work as "dehumanizing." The 2013 legislation prohibits employing people to clean human solid waste by hand.
Read more: India's caste system: Weakened, but still influential
The job of cleaning sewers is said to be based on India's caste system which splits up Hindus into different societal groups according to their work and birth.
Read more: India's 'untouchables' still pressed to clean human excrement
The system has led to the upper castes being privileged over the lower castes, which were often repressed by those higher up on the caste scale, and forced to perform jobs considered unacceptable by other castes. India's constitution outlaws the practice and has made it a crime punishable by up to a year in prison.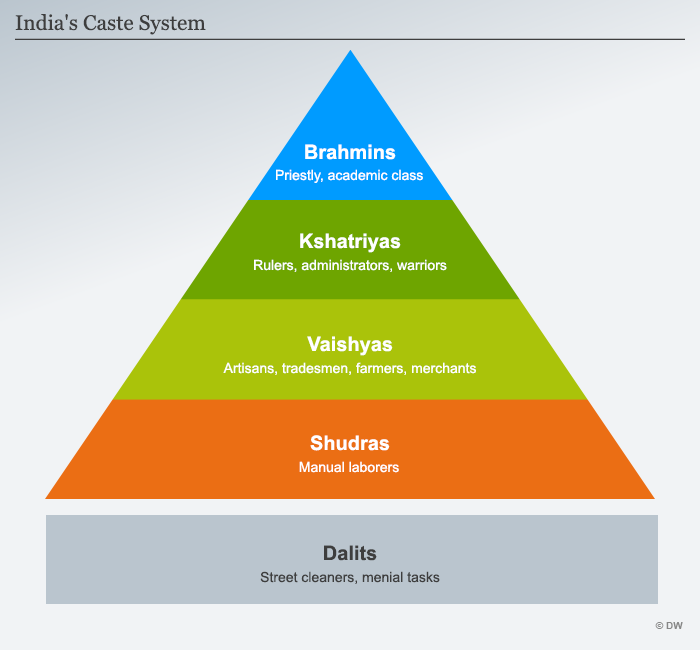 kw/rc (AP, dpa)
Each evening at 1830 UTC, DW's editors send out a selection of the day's hard news and quality feature journalism. You can sign up to receive it directly here.