China said on Wednesday that the Dalai Lama's visit to disputed territory in northeast India will severely damage relations between the two countries.
The exiled Tibetan spiritual leader began a 12-day tour through India last week, launching the trip with a public talk in the northwestern city of Guwahati. However, it is his week-long excursion through neighboring Arunachal Pradesh, kicking off on Wednesday, that has raised hackles in Beijing.
While the eastern Himalayan region on the India-China border is administered by New Delhi, China claims the territory, calling it "southern Tibet."
"China expresses firm opposition to this [trip] and will lodge stern representations with the Indian side," Chinese foreign ministry spokeswomen Hua Chunying said on Wednesday in the Chinese capital. India ignored earlier concerns raised by China last year, when the trip was announced, and went ahead with the planned itinerary to Arunachal Pradesh.
The two countries have been involved in a territorial dispute concerning the region for decades. The 3,500-kilometer-long (2,175-mile-long) border shared by India and China was the major cause of war in 1962.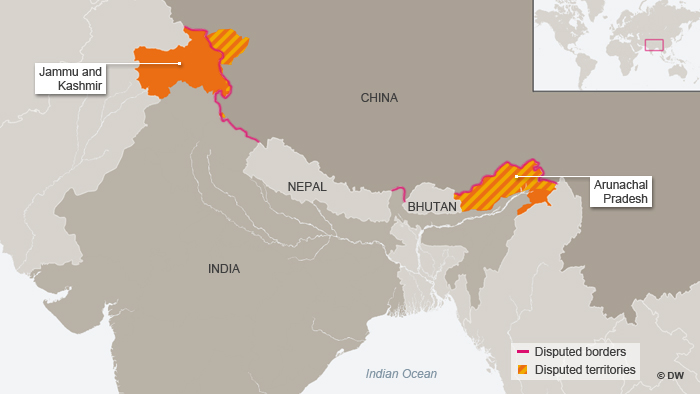 Arunachal Pradesh lies on one of several disputed sections of the India-China border.
The tour so far
The Dalai Lama, whom China calls a dangerous separatist, fled to India in the 1950s following a failed Tibetan uprising against Chinese rule. The Tibetan government in exile now operates from Dharamsala in the northern Indian state of Himachal Pradesh.
Earlier this week, the Buddhist monk met one of five Indian paramilitary guards who escorted him safely to India almost 60 years ago.
"I'm extremely happy meeting, or for the opportunity [for] meeting an old member of Assam Rifles, 1959," the Dalai Lama said. "When I crossed, they, Assam Rifles, helped me, so long, 58 years passed."
The 81-year-old Nobel peace laureate had planned to fly by helicopter to the 17th-century Tawang monastery, the largest of its kind in India, to hold three days of spiritual teachings starting Wednesday.
Heavy rainfall, however, forced him to travel by road through rugged mountain terrain, delaying his expected arrival at the monastery until Friday.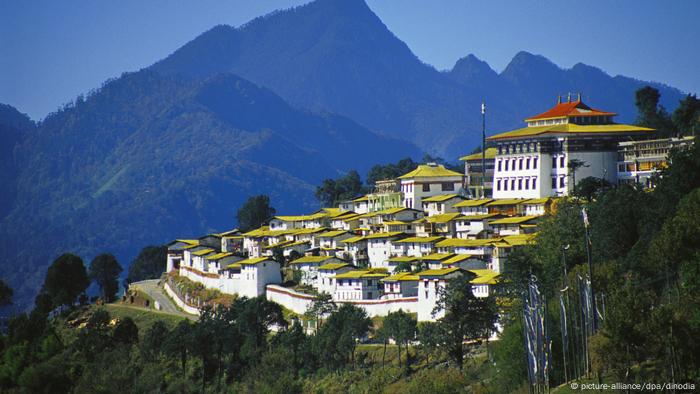 The Dalai Lama visited Arunachal Pradesh previously in 2009.
Religious harmony and political discord
The 14th Dalai Lama, who previously renounced any political role in leading the Tibetan diaspora, said the purpose of his visit to Buddhist-majority Arunachal Pradesh was to promote religious harmony. But Chinese officials have said the visit will only cause discord.
"We demand that India immediately cease using the Dalai Lama's mistaken behavior to damage China's interests," Hua said. "It will not bring any benefit to India. China will take necessary measures to firmly safeguard its territorial sovereignty and legitimate rights."
India, however, has dismissed China's criticisms of the Dalai Lama's second visit to the region in a decade.
"His visit to this part of the country is totally religious," said Pema Khandu, the state's chief minister. "As far as the boundary issue is concerned, I have also maintained that we don't share our boundary with China, but we share our boundary with Tibet."
Diplomatic relations between Beijing and New Delhi are already tense as China continues to form closer ties with India's historical antagonist Pakistan. India warned China not to create "artificial controversy" around the Dalai Lama's visit to Aranuchal Pradesh.
mcm/msh (Reuters, PTI)