The Indo-Japanese nuclear deal has been six years in the making, and was officially signed by Japanese Prime Minister Shinzo Abe and his Indian counterpart Narendra Modi in Tokyo on Friday.
The deal marks Japan's first nuclear cooperation agreement with a country that is not a signatory to the nuclear non-proliferation treaty (NPT). The NPT is an international treaty meant to prevent the spread of nuclear weapons and arms technologies, while promoting the peaceful use of nuclear energy. India refuses to sign it, saying it is discriminatory because it defines nuclear-weapons states as those that tested nuclear devices before 1967.
The nuclear deal between Asia's second and third largest economies has been described by the two countries as "a new level of mutual confidence and strategic partnership for the cause of a peaceful and secure world."
Mutual benefits
Supporters of the impending deal say it is a win-win situation for both Tokyo and New Delhi. India will be able to feed its energy-hungry economy with emission-free energy, whereas Japan opens up new business opportunities for its nuclear sector.
Japan's cutting-edge nuclear technology is considered crucial for India's massive economic growth. Japan has a monopoly in the manufacturing of reactor safety components and power plant domes - key parts that India needs to enable its nuclear cooperation programs with the US and other countries.
The deal would allow Japan's struggling nuclear industry access to the growing Indian market, which is estimated to be worth $150 billion. This would be a great opportunity for Japanese nuclear companies that have suffered greatly since the 2011 Fukushima nuclear accident.
India's similar civil nuclear deals with South Korea and the US "have boosted bilateral relations," Smruti Pattanaik, a research fellow at the New Delhi-based Institute for Defense Studies and Analyses, told DW.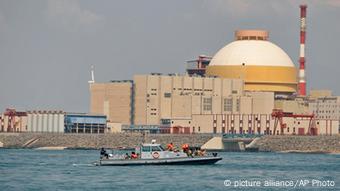 India is not a signatory to the nuclear non-proliferation treaty
Between economics and disarmament
But concerns remain about India's potential misuse of the technology for developing more nuclear weapons. The Japanese people have long been apprehensive about the deal with India due to its nuclear weapons program.
"The Japanese government has softened its stance for the sake of economic benefits," Akira Kawasaki of Tokyo-based Peace Boat organization, told DW. "The deal grants the same rights de-facto to India as other nuclear powers that have signed the NPT."
The shift in Japan's nuclear cooperation policy with India started in 2008, when the Nuclear Suppliers Group (NSG) granted a waiver to New Delhi to push through a civil nuclear agreement with Washington. NSG - a 48-nation grouping that includes the US, Russia, Britain, France and Japan - controls the export of nuclear technology and materials to prevent the proliferation of nuclear weapons.
"By giving India a special status, Japan has compromised its formerly rigid stance on the NPT," underlined Kawasaki. "The Japanese-Indian deal is a significant step away from Japan's symbolic role as a strong advocate of nuclear disarmament."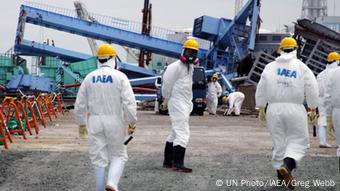 Japanese nuclear companies have suffered greatly since the 2011 Fukushima nuclear accident
Suspicions and assurances
The concerns about India using Japanese nuclear technology for military purposes hinges on details in the agreement that are yet to be disclosed. "There are several crucial outstanding issues that have not been resolved," Toby Dalton, an expert on non-proliferation and nuclear energy at the Washington-based think tank Carnegie Endowment for International Peace, told DW.
First, there is the question on whether or not India would be able to reprocess the nuclear fuel. To ensure that this does not happen, India has to give legally-binding assurances to the NSG and allow the tracking of nuclear material that it will use for its civilian program.
The second question is what happens if India carries out additional nuclear tests. The Japanese newspaper Yomiuri Shinbun reported on Sunday, November 5, that Japan will halt cooperation with New Delhi if the South Asian country conducts another nuclear test. The opt-out clause, according to the newspaper, will not be included in the agreement itself, but in a separate memorandum.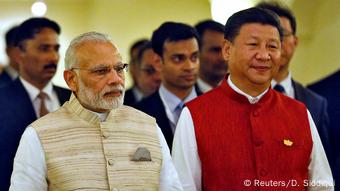 Experts say that China's rising power is forcing Japan and India to forge closer ties
India signed a unilateral moratorium on nuclear tests after it last detonated a bomb in 1998, but the country is still not a signatory to the Comprehensive Nuclear-Test-Ban Treaty. "This lack of adherence and transparency undermines the confidence-building system for non-proliferation that has been constructed over the past 50 years," argued Dalton.
Lastly, the question of liability in the case of an accident at a Japanese-supported nuclear plant remains unresolved.
Advocates of the treaty point out that India has already signed similar nuclear agreements with NSG members. Also, many Indian experts believe that the chances of India conducting another atomic test are slim. "Considering the fact that India is aspiring for a larger global role, there is no way New Delhi would want to divert from its self-imposed moratorium," said Pattanaik. "For India, there is no need to increase its nuclear arsenal as it has a stable deterrent put in place."