More than 1,000 firefighters, backed by planes and helicopters, were on Sunday battling to contain forest fires in a mountainous region of central Portugal.
Authorities said at least eight firefighters and 12 civilians were injured by the blazes, which broke out Saturday afternoon in the district of Castelo Branco, some 225 kilometers (139 miles) northeast of Lisbon. One civilian was hospitalized with severe burns.
Strong winds and temperatures of up to 35 degrees Celsius (95 degrees Fahrenheit) were hampering efforts to stop the flames from spreading.
Read more: Germany's forests on the verge of collapse, experts report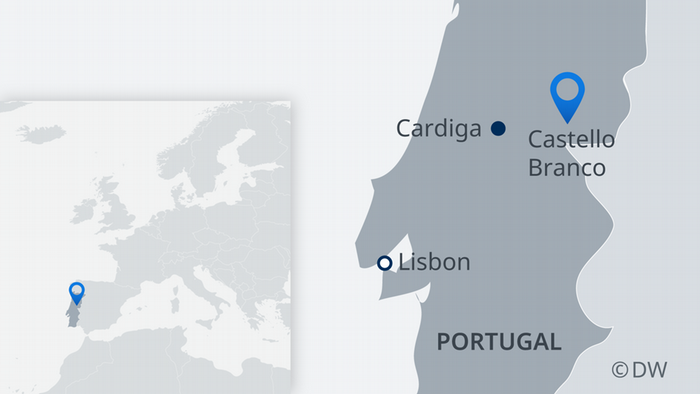 Arson probe
Interior Minister Eduardo Cabrita told a news conference that two forest fires in the area had been contained, but a blaze in the municipality of Vila de Rej was still burning out of control.
Read more: Yes, climate change fuels forest fires — but that's not the only factor
Cabrita added that police had opened a criminal probe into the wildfires.
"The cause of the fires is being investigated ... there's something strange. How is it that five such large fires broke out in areas that are so close to each other?" he asked.
In a statement, President Marcelo Rebelo de Sousa said he was closely monitoring the situation and expressed his "solidarity with the hundreds fighting the scourge of the fires."
Support from the army
Vila de Rei Mayor Ricardo Aires told public broadcaster RTP there were not enough firefighters in the area.
Portugal's military reported that 20 soldiers had been deployed to help with the operation, along with four bulldozers and 14 planes.
Authorities also declared the highest possible level of alert in seven Portuguese counties.
Forest fires are common in the southern European country. A 2017 fire in the central town of Pedrogao Grande killed at least 64 people.
nm, dj/cmk (Reuters, AFP, AP, dpa)
Every evening, DW sends out a selection of the day's news and features. Sign up here.