"To serve as president in Venice is an immense honor and responsibility that I accept with respect and gratitude," Mexican director Guillermo del Toro said in a statement Monday, as his name was revealed as jury chair for this year's
Venice Film Festival. "Venice is a window to world cinema and the opportunity to celebrate its power and cultural relevance."
Alberto Barbera, the director of the festival, praised del Toro for his "lively imagination, uncommon sensitivity and his trust in the power of images," saying that he will be a "genial, inquisitive and enthusiastic Jury President."
"Guillermo Del Toro personifies generosity, a love for movies past or future, and a passion for the kind of cinema that can spark emotions, affect people and, at the same time, make them reflect," Barbera added in a press release.
Read more: Oscar nomination for Kenyan film on al-Shabab bus attack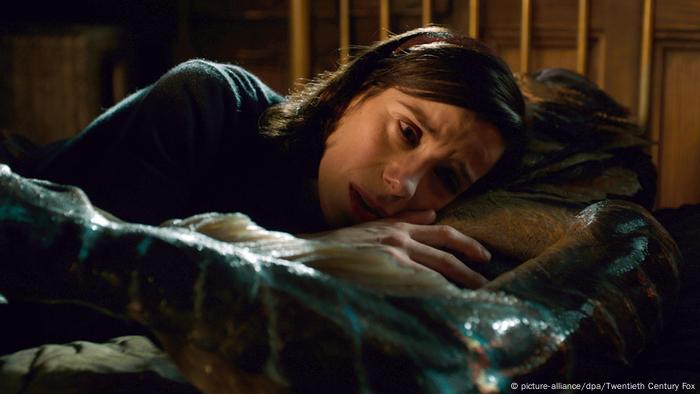 "The Shape of Water," a Cold War-era fairytale, won the Golden Lion in Venice last year and is the top Oscar contender
Del Toro's prize-winning fairy tale
The Mexican director is considered a front-runner at the upcoming Academy Awards in March, where "The Shape of Water," his tribute to the horror films of his youth, will compete in 13 categories, including those for best picture and best director.
The movie's plot revolves around a mute woman working in a remote US government laboratory where she falls in love with a monstrous creature hidden there.
The film has already won the Golden Lion award at the 2017 Venice festival and received Golden Globes for best direction and best original score in February.
The Venice Film Festival is the oldest film festival in the world. Its 75th edition runs from August 29 to September 8.
Read more: Greta Gerwig: Oscar-nominated female director still a rarity in Hollywood
jt/eg (with dpa)