A German woman was blocked from leaving Tunisia on Sunday after she attempted to bring her daughters back to Germany after they'd been abducted and held by their father's family in Tunisia.
The German Embassy in Tunis is currently in contact with local authorities about the case, the German Foreign Ministry said.
Family detained at airport:
The family was detained at the Tunis-Carthage Airport as they attempted to travel to Germany.
Besides the mother and her two daughters, the woman's sister, her brother-in-law, and a family friend were also detained.
German and Tunisian courts granted the woman sole custody of her daughters. She also secured an exit permit for the girls in February, but Tunisian authorities reportedly did not acknowledge the document.
The Tunisian Foreign Office and the German embassy are in contact over the case.
The children, aged 9 and 11, had been held by their father's relatives in the city of Kasserine for over two years.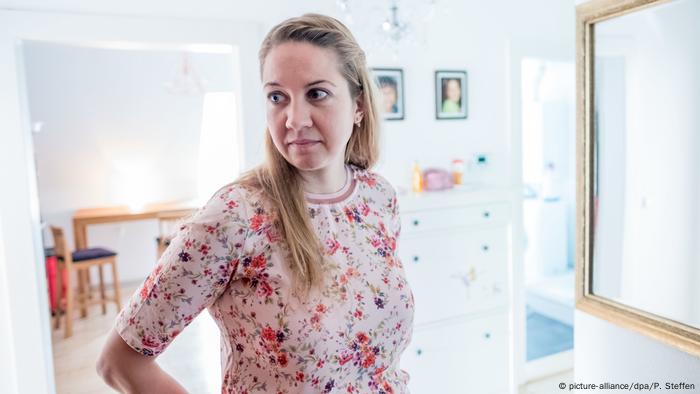 Schmidt, who lives in the northern city of Hanover, managed to secure sole custody of her children in both Tunisia and Germany
Passports confiscated
The mother of the two girls, Katharina Schmidt, said that authorities wouldn't let the family's lawyer or embassy workers meet with the detained group.
"We're completely exhausted and are afraid of what will happen now," the mother told public broadcaster NDR.
Authorities at the airport confiscated the family's passports and later took them to a police station, Schmidt's sister Maria Szur told news agency dpa.
Read more: Migration, security top agenda on Merkel's visit to Tunisia
Father jailed for kidnapping: The girls' father, identified as Kais B., has been in jail for the past two years in Germany on child abduction charges. After his marriage to Schmidt ended, he took the girls to Tunisia to live with his relatives. Both Kais B. and his relatives have refused to allow the girls to return to Germany, despite losing custody of them.
International child abduction: Several hundred children are the victims of international child abduction every year, according to figures from the German Foreign Ministry. In 2016, there were 454 cases where children were either abducted from Germany or brought into the country without the consent of one of the parents.
Each evening at 1830 UTC, DW's editors send out a selection of the day's hard news and quality feature journalism. You can sign up to receive it directly here.