The west German town of Bad Nauheim announced on Thursday that it would unveil a bronze statue later this year to commemorate one of its most famous residents: Elvis Presley.
The King of Rock n' Roll lived in the small town just north of Frankfurt while he was stationed in Germany as a soldier from October 1958 to March 1960.
The basis for the statue is a photo, presumably taken in 1959, which shows the singer leaning against a railing on a pedestrian bridge. The statue will stand against the railing in the same location as the photo.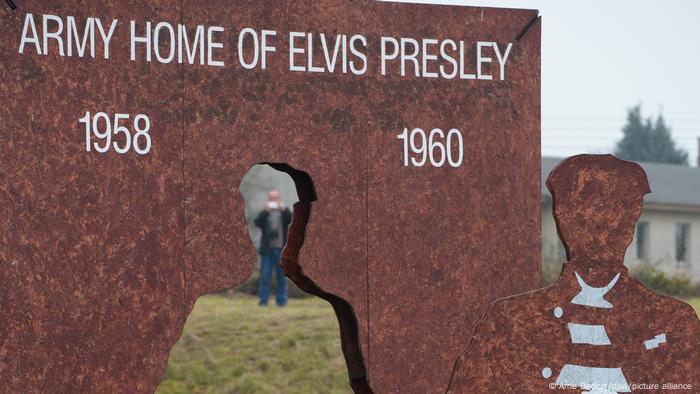 The area is filled with memorials to the King of Rock n' Roll
The statue was completed in October after two years of work and was scheduled to be unveiled in January. But the plan was scrapped because of the pandemic. It is now due to be revealed in August during the next European Elvis Festival, which takes place in the town. The town includes many markers and memorials to the late star, even a square named after him.
Bad Nauheim has also played host to other big American names throughout its history, not least a young future President Franklin D. Roosevelt, who traveled to the town and went to school there for a short time in the 1890's.
Germany has a soft spot for the famous singer and particularly for his time spent in the country — not unlike the national passion for the Beatles' period performing in Hamburg before making it big.
The town of Friedberg, where Elvis served while in the US army, changed its street crossing lights to reflect his signature moves. It also has a statue to "The King."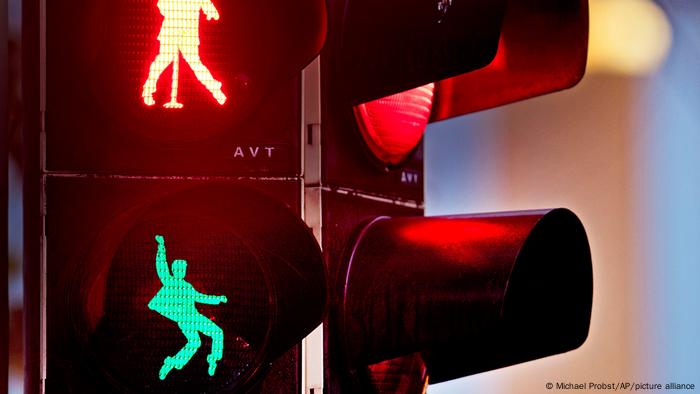 Friedberg changed their streetlights to celebrate its former soldier
kbd/msh (dpa)