Police in Germany's western state of North Rhine-Westphalia carried out raids against suspected Islamist extremists on Thursday. Officers were searching for "concrete indications" of a planned attack, authorities said.
Sniffer dogs were present as the police searched for explosives, but officers confirmed late Thursday that they had not found any explosives on site.
The search was concentrated on six apartments in the city of Düren, but a building site in Cologne was also investigated after security services received credible tipoffs.
Six men were detained "for reasons of averting danger," police said after the raids. One, a 30-year old Lebanese-German national, was said to have links to a Salafist and jihadi group in Berlin.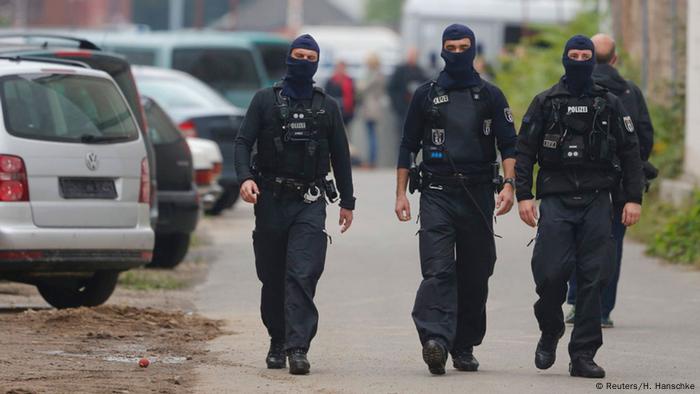 Similar raids to this one in North Rhine Westphalia have taken place across Germany since 2015
Imminent threat of attack
"We had up-to-date covert knowledge that an attack could be imminent," the head of the Criminal Division in Cologne, Klaus-Stephan Becker, said. State Minister for Internal Affairs Herbert Reul said 200 police took part in the raids.
Read more: Opinion: The challenge of determining terrorist threats
Police said the man, who they called C., had tried to travel to land occupied by the so-called Islamic State group a number of times. He had been planning an attack, but it was not clear when or where the attack was meant to take place.
He was one of the two arrested who worked at the building site in Cologne, also searched by police on Thursday.
Cologne's police chief, Uwe Jacob, told reporters the situation demanded an emergency response.
An affinity for guns
"We do not wait until we have enough evidence — for me that is too dangerous at this stage," Jacob said. Officers said another 21-year-old suspect, who they called R., had expressed "a very high readiness to use violence, at least verbally."
He had also declared loyalty to the so-called Islamic State group, and had a "considerable affinity for guns."
Read more: Will IS fighters face an international court in Iraq?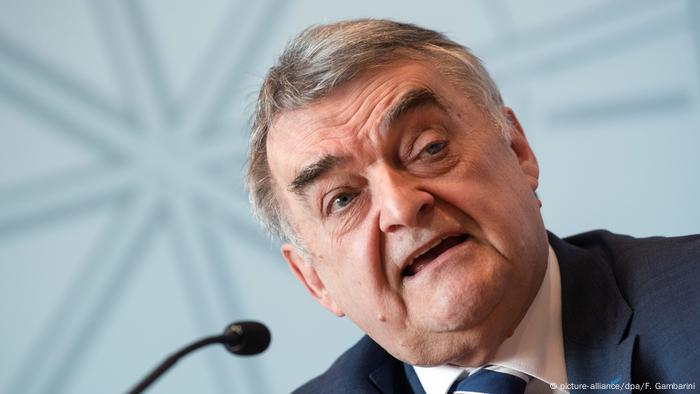 Herbert Reul said the work by police proved they were always on alert for any suspicious behavior
In the raid, officers took three laptops and 20 mobile phones for analysis, police representatives confirmed.
Reul said late Thursday that the swift action by police proved they were "always alert" and "kept an eye" on anyone they suspected of committing an attack.
es,jns/amp (AP, AFP, dpa)
DW sends out a selection of the day's news and features. Sign up here.