Germans donated more money than ever before to charity in 2015, according to a report released by the German Donations Council (Deutscher Spendenrat e.V.). 5.5 billion euros in total was donated to charitable organizations and causes, an increase of 579 million over the previous year. Nearly 80 percent of donations went to humanitarian causes, such as disaster relief, or aid for children.
But it wasn't more donors or higher amounts of money that led to an increase in the amount of donations. Instead, those who frequently donated, gave even more frequently to charitable causes – on average 6.6 donations per year in the amount of 37 euros. The most charitable donors were the age group over 60, especially with regard to donating money for refugees aid.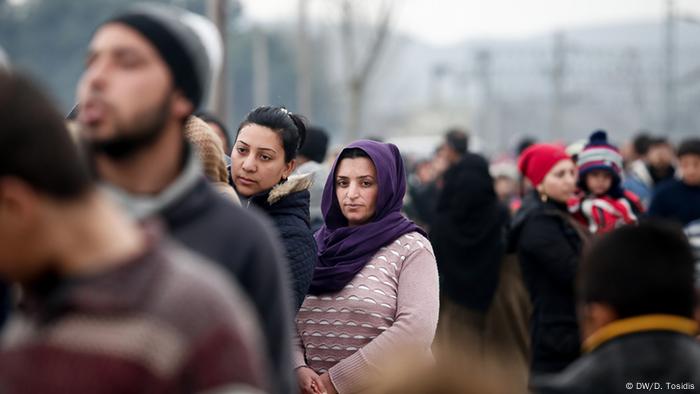 More than one million refugees came to Germany last year.
The overall increase in donations can be partly explained by the flood of migrants into Germany. Beginning in September 2015, as more and more refugees arrived in Germany, monthly donations steadily increased compared to the year before. The new survey also shows a polarization in society, according to Daniela Felser, executive director at Donations Council. ""Our survey shows, around half of the German population fears that the flow of refugees puts themselves and other Germans at a disadvantage. At the same time, we are seeing that the other half of the German population was involved in helping the refugees."
More than 30 million Germans (47 percent) have been involved in helping to cope with the refugee crisis, according to the survey. Of those, the majority donated contributions in kind, such as food, clothes and furniture. Nearly ten million Germans donated money, or their time. "More and more people want to volunteer," says Holger Hofman, director of Deutsches Kinderhilfswerk, a group that provides aid to children. "The willingness to help is phenomenal and probably unique in the history of Germany." Together with others, his charity foundation pairs refugee children with German volunteers. The hope is to integrate newcomers more easily into society.
However, it remains to be seen whether or not his willingness to help and donate will continue now that the "German welcome culture" seems to be shifting to a push back against refugees, as seen in the recent incident in Bautzen and the increase in arson attacks nationwide.
If the donating continues, Germany might move up the worldwide ranking. In a global survey, The World Giving Index ranked Germany at 20 out of 140. According to their annual survey, Myanmar, the United States and New Zealand are the most charitable nations in the world.