Even though room prices in the Swiss city have fallen compared to the previous year, Geneva is still the most expensive destination in Europe for tourists. This is the result of a ranking by PricewaterhouseCoopers PwC, in which the auditing and consulting firm examines the hotel market in Europe every year.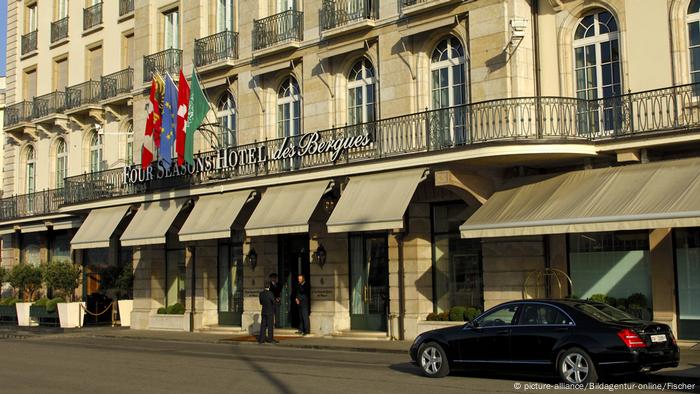 Switzerland's oldest luxury hotel and a city landmark: the Four Seasons des Bergues in Geneva
Paris came in second with an average of 231.30 euros per overnight stay, followed by Zurich with 203.90 euros. Hotel rooms are also expensive in London, Rome and Amsterdam.
According to the study, hotel guests in Germany in the banking and trade fair city of Frankfurt had to pay a rather high average room price of 122.10 euros for an overnight stay. In Berlin an average overnight hotel stay costs 95.70 euros per night.
According to PwC, last year the number of international visitors in Europe rose by eight percent. Dirk Hennig, a partner at PwC Germany, says the hotel industry has particularly benefited from this increase.
fm/sbc (dpa, pwc)