French actress Brigitte Bardot denounced the #MeToo movement in an interview with the magazine Paris Match published on Wednesday.
"The vast majority are being hypocritical and ridiculous," she said of the actresses who spoke out against sexual harassment. "Lots of actresses try to play the tease with producers to get a role."
"They say they were harassed so we will talk about them," the 83-year-old actress added.
Bardot, a French sex symbol for decades, said she was never a victim of sexual harassment, adding that she felt it was "charming" when men told her how beautiful she was, or that she had a "nice little backside."
Read more: Catherine Deneuve and 100 French women denounce #MeToo 'puritanism'
Her comments come a week after fellow French star Catherine Deneuve sparked a worldwide feminist backlash by defending men's right to "hit on" women. She signed an open letter by 100 prominent women that claimed that #MeToo had become a puritanical "witch hunt" threatening sexual freedom.
Deneuve, 74, later distanced herself from some of the other signatories and apologized to victims of sexual assault, saying there was "nothing good" about harassment.
Bardot also told Paris Match that she has next to no contact these days with the entertainment industry apart from phone calls from her old friends like the 82-year-old veteran actor and film legend Alain Delon.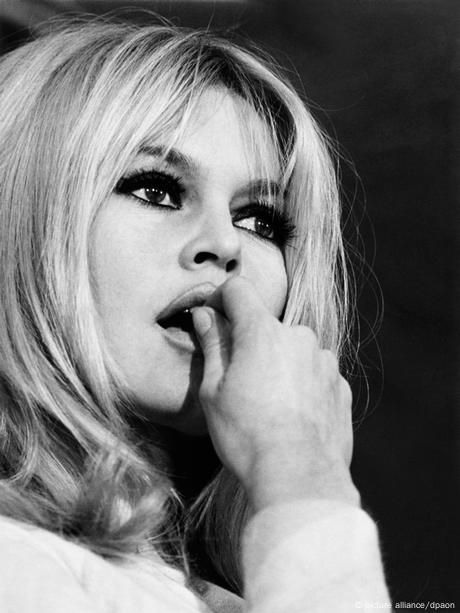 Brigitte Bardot, French icon and 1960s sex symbol
She also said she still could not digest what happened to her at the height of her fame in the 1960s, when her love life made international headlines. "I still find it difficult to understand what happened to me," she said. "That uncontrollable time made me very distrustful of the human race."
Bardot has often made headlines over the last two decades for her controversial remarks on immigration and Islam in France, facing judges five times for inciting racial hatred. She is a supporter of France's far-right National Front party. The former actress is also an animal rights activist.
db/eg (AFP, dpa) (db)