Although Crown Prince Mohamed Bin Salman (MBS) — who is actually a strong man in Riyadh — has positioned himself as a reformer, under his leadership no progress has been made in the areas of freedom of expression and human rights.
According to many experts on the country, the situation has gotten even worse. The most prominent example of this is the case of Jamal Khashoggi, a Saudi journalist who was living in exile and serving as a columnist for the Washington Post when he was murdered in early October 2018 in Istanbul.
Read more: From Badawi to Khashoggi: Freedom of speech in Saudi Arabia
Only after weeks of international pressure did Saudi Arabia admit that the murderers were committed by its own secret service. According to American media reports, the CIA is even said to hold evidence that MBS personally ordered the murder of the journalist.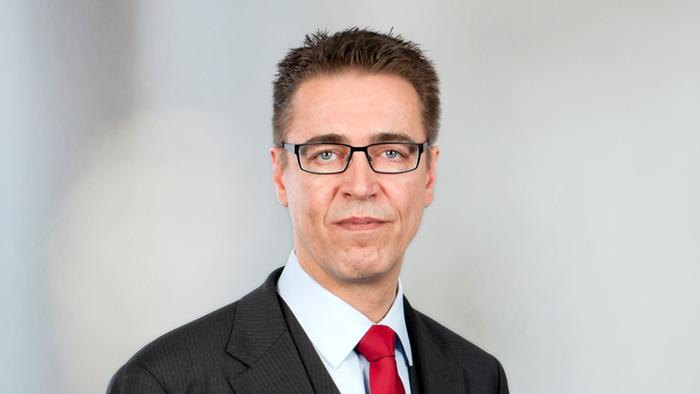 Rainer Sollich, from DW's Middle East Regional Desk
"The Saudi state is dictatorial and oppressive," Saudi Prince Khaled bin Farhan Al-Saud, who lives in exile in Germany, told DW's Arabic language program in October 2018. "The authorities will not tolerate even cautious criticism." He himself is under police protection.
Freedom for women
Saudi women were also victims of harassment and oppression. Although the leadership in Riyadh officially lifted the ban on driving for women in June 2018 and earned international recognition for it, the action was flanked by the arrest of numerous Saudi Arabian human rights and women's rights activists. At least three of the women arrested have been subjected to electric shocks, lashings and various forms of sexual violence, with claims of torture reported by Human Rights Watch in November 2018.
Public criticism of such conditions is not possible in Saudi Arabia. The media operate on the same level as journalists' activities and social media activism is strictly monitored. Anyone who expresses criticism is likely to face imprisonment or worse punishments.
Last year, Saudi Arabia once again landed on the "Ranking of Freedom of the Press" published annually by Reporters Without Borders, as one of the worst places for freedom of the press, coming in at 169 out of a total of 180. It is also one of the five countries detaining the highest number of journalists.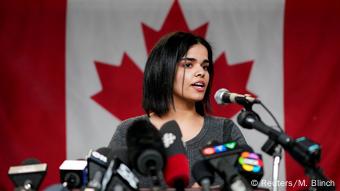 Rahaf Mohammed originally planned to flee to Australia but was detained in Thailand until Canada offered her asylum
Media attention highlights special cases
However, the recent case of 18-year-old Rahaf Mohammed al-Qunun is remarkable. According to her own accounting, she was mistreated and subject to bodily harm by her own parents. She flew from Saudi Arabia to Thailand and was being held when a highly visible Twitter campaign drew attention to her plight. The government of Canada finally granted her asylum. Intense coverage by numerous international media outlets had increased the pressure to act in her case. At the same time, her fate had been largely hushed up by the Saudi media and had been described in the country as anti-Saudi rhetoric orchestrated by foreign media.
Read more: Saudi woman finds asylum in Canada