The French government said on Wednesday it would make its tax regime for expatriates the most favorable in Europe after Britain's decision to leave the European Union.
"In this new environment which is taking shape, we want France to be attractive," Prime Minister Manuel Valls said at he annual conference of France's financial industry lobby Europlace.
He confirmed plans to cut France's corporate tax rate to 28 percent from 33 percent, a move previously announced by President Francois Hollande.
"We want to build the financial capital of the future," he added. "In a word, now is the time to come to France."
Paris is already a center for many markets in the eurozone, including corporate bond issuance and investment management. France and other EU countries argue that British financial companies should not be able to keep the "passport" allowing them access to EU markets unless Britain accepts the free movement of people.
Britain's vote to leave the European Union "created shockwaves for all European citizens but also... many businesses settled in the United Kingdom," Valls said.
He said France's already favorable tax regime for expatriates and French nationals returning from working abroad would in future be applicable for their first eight years in France, up from the five years it is now.
Paris also plans to put in place systems to encourage firms and their foreign workers to settle in France. This service will help companies with questions about real estate, residency permits and schools. Valls said France would open "as many international sections as needed in schools" to allow children of foreign employees to be taught in their mother tongue.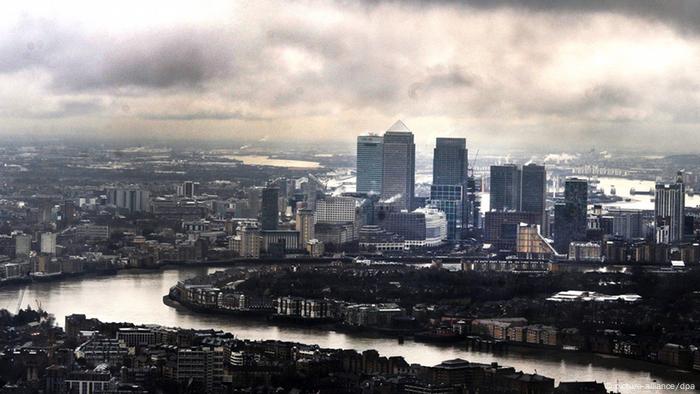 London's City
U-turn if you want to
Hollande's socialist government came into power in 2012 promising a 75 percent "supertax" on top earners, but finally dropped the plan in 2015. It has since proposed a series of economic and labor reforms.
Bank of France governor Francois Villeroy de Galhau on Wednesday promised French regulators would quickly examine applications from any financial institutions licensed in Britain that might seek to move to France.
"We are not in a war with London... but there is competition and we want to make Paris Europe's top financial centre," the head of the wider Paris region, Valerie Pecresse, told bankers.
Luxembourg, Ireland, Netherlands, Germany
Luxembourg also confirmed it would dispatch two ministers to Britain to drum up business for the tiny Grand Duchy. Economy Minister Etienne Schneider and Finance Minister Pierre Gramegna are to visit London and Bristol between July 25 and 27 to promote Luxembourg as a "good alternative" to the UK, post-Brexit.
Dublin is also favored as an alternative location to London, with the Netherlands or Frankfurt.
According to the World Bank's 2016 "Ease of Doing Business" report, France ranks 27th out of 189 countries, while Britain comes in sixth. According to ratings agency Standard and Poor's, a fifth of all global banking activity currently takes place in London.
jbh/jm (AFP, (Reuters)