Porto 0-1 Borussia Dortmund (Aggregate 0-3)
(Casillas o.g. 23')
If Borussia Dortmund hadn't already made their intentions clear in this season's Europa League then they certainly did after comprehensively disposing of Porto following a 1-0 win on Thursday night.
In a tie that could have quite easily been mistaken for a showdown in the latter stages of the Champions League, Thomas Tuchel's side showed all the attacking talent and defensive experience to dispose of a Portuguese side that had reached the quarter-finals of Europe's premier competition a season before.
Any fears that the Bundesliga side would rest on their laurels following a 2-0 win at the Signal Iduna Park a week before were quickly dispelled when Tuchel confirmed a starting lineup including the likes of Marco Reus, Ilkay Gundogan and Mats Hummels among others.
The recently appointed coach confirmed his priorities a few days before hand when Dortmund travelled to third-placed Bayer Leverkusen on Sunday and played a relatively weaker side in the 1-0 win, with Reus, Shinji Kagawa, Marcel Schmelzer and Julian Weigl all rested on the day. Tuchel's side moved 16 points clear that day but the manager was clearly focused on the current European campaign.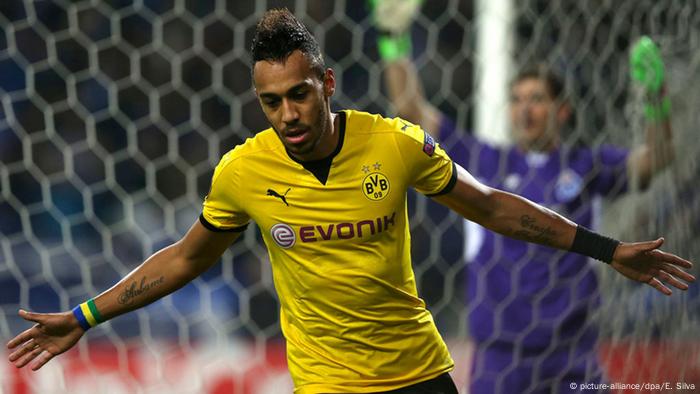 A simple night for Dortmund
That was clear to see on Thursday night when Dortmund took the incentive after just 20 minutes against a demoralized Porto side that had clearly given up any hope of overturning the German side's two-goal advantage.
In what was their first attack of the game Henrikh Mkhitaryan broke down the right wing before crossing the ball to Reus at the back post. The German international then volleyed the ball at Iker Casillas in goal, only for a fantastic save from the keeper leaving the ball to land at the feet of Pierre-Emerick Aubameyang. The Gabon forward then hit a shot off the crossbar only for it to hit off the outstretched Porto keeper and bounce over the line.
In the most bizarre fashion Dortmund had taken the lead and despite half chances from Silvestre Varela and Evandro to even the score the Bundesliga side were thoroughly in command of the tie by half time.
This was evident when both sides came out after the break to the news that Neven Subotic had replaced Dortmund captain Mats Hummels and midfield maestro Ilkay Gundogan had been dropped to the bench for the safer, defensive Nuri Sahin.
If Tuchel had secretly hoped to kill any inclination of attacking, end-to-end football in the second half then he would have been delighted after a 45 minute spell that saw the home side challenge Roman Burki's goal just twice, while his own side clocked just one shot on target.
While the highlights real may suggest a fascinating second half populated by an Aubameyang disallowed goal, Sahin horror challenge and a shot off the cross bar from Yacine Brahimi it was a period of football that will quickly be forgotten by both sets of fans.
Tuchel lamented the performance of his side following the game, stating that their "passing and shape" weren't right, before arguing that being favorites to lift the famous trophy mattered not if they weren't going to play like it.
Yet despite his protestations there's little denying that the Bundesliga side are now very much a team everyone will be hoping to avoid in the next round.
Although the Europa League has boasted some impressive names so far this season, most Dortmund fans would fancy their chances against the likes of Manchester United, Valencia, Sevilla and even Jürgen Klopp's Liverpool.
Last 16 teams: Braga, Fenerbache, Athletic Bilbao, Sparta Prague, Lazio, Bayer Leverkusen, Liverpool, Valencia, Shakhtar Donetsk, Borussia Dortmund, Villarreal Basel, Tottenham Hotspur, Manchester United, Sevilla, Anderlecht.