The joint EU-Horn of Africa policy on migration is in dire need of a revamp, according to a new report from the International Refugee Rights Initiative (IRRI), The Strategic Initiative for Women in the Horn of Africa (SIHA), and The Centre for Human Rights Law at SOAS, University of London.
The policy in question is the European Union-Horn of Africa Migration Route Initiative, also known as The Khartoum Process. Established in 2014 between 37 EU and African states, the multilateral policy intended to curtail mass migration from the Horn of Africa into Europe and tackle regional issues of trafficking and smuggling. Critics say the policy has exacerbated the regional situation and puts more migrants in harm's way.
An Eritrean woman who left her country two years ago now resides in the Ethiopian capital of Addis Ababa and is planning to continue on to Europe. "I know refugees are kidnapped, sold, even killed. They don't give the migrants enough water or food for days. They beat and torture men. They rape the women. I heard so many bad things from others who have already gone through but I have no other way but to travel through the same route," she said.
Hala Al-Karib, Regional Director of SIHA said: "Europe's efforts on migration are too focused on to trying to stop people from moving. They treat illegal cross-border movement as an issue of law enforcement rather than as a symptom of deep-seated governance and extreme poverty problems, and fail to take into account people's reasons for leaving, or their terrifying lack of choice."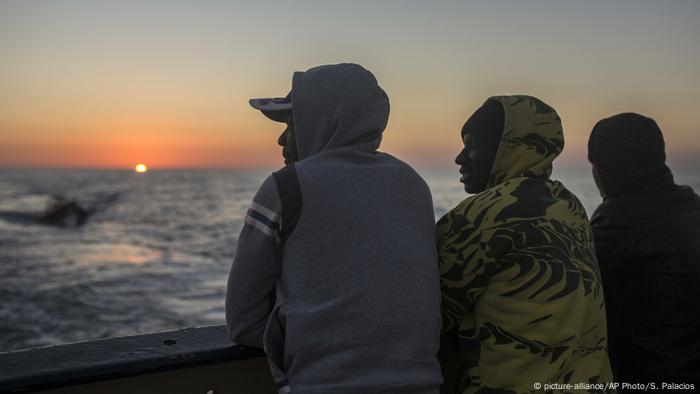 The report compiles anecdotal interviews from more than 60 Eritrean refugees. Eritrea ranks as one of the world's poorest countries and has one of the worst human rights records. Each month, five thousand people leave the country, in hopes of escaping political repression, religious persecution, harsh labor practices, hunger, and forced military enlistment.
Dr. Lutz Oette, co-author of the new report and director of the Centre for Human Rights Law at SOAS, takes issue with the policy and its partnership model, in which the EU provides funding, services and other benefits in exchange for African countries' management of migration. "The whole process needs to be restructured. I think one needs to go back to the drawing board in terms of policy making, get other actors involved and escape that instrumental, state-centric logic that has been pursued so far," he told DW.
The report advocates for new policies between the EU and its African partners, in which the political factors that cause migration are addressed, and the safe passage and fair treatment of migrants becomes a shared responsibility. The report also supports new policies that would reflect the experiences of the individuals and communities concerned, and in which the fundamental rights of refugees and migrants are upheld.