"According to the constitution, torture is a crime — but it is practiced every day," said Dr Aida Seif el Dawla (pictured above, second from left), as she sat on the sofa of her cozy Cairo apartment. "There is a total negligence of the law — ignoring the law, ignoring the constitution."
Read more: Amnesty Award goes to Egypt's Nadeem Center for torture victims
Seif el Dawla is one of the founders of the Nadeem Center for Rehabilitation of Victims of Violence and Torture. She can immediately recall the number of people the center has helped with physical and psychological therapy: "4,968."
The Nadeem Center was founded in 1993, although the idea behind it was conceived in 1989 when its founders, Seif el Dawla along with Dr Susan Fayyad and Dr Abdullah Mansour, saw the necessity to treat the effects of torture. They were prompted by friends in the activist community who had been arrested after protesting at an iron and steelworkers' strike and reported they had been tortured.
"Torture doesn't only target members of the political opposition, but actually the bulk of people subjected [to torture] are just ordinary citizens. What they have in common is poverty, marginalization, and no contacts if something goes wrong when they clash with the police," said Seif el Dawla.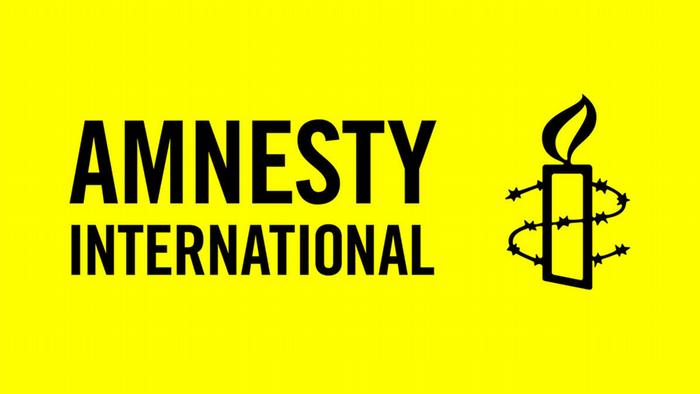 Amnesty Germany announced the Naddem Center would receive the award in late January. The awards ceremony is Monday
"The torture was rampant," she said, referring to the pre-2011 era of former strongman Hosni Mubarak, under whose rule the Egyptian security and intelligence services grew into a fearsome dragnet ruling over Egyptian citizens' lives. Torture, explained Seif el Dawla, "was not only done to get confessions. It was a tactic used to intimidate — to force people off land wanted by someone senior, evict [someone from] a flat, claim agricultural land. It can basically take place wherever there are people from the security services," she said.
Widespread torture
Egypt's 2011 revolution overthrew Mubarak and provided a brief moment to take stock of the crimes committed during his reign. But far worse was yet to come. A popularly backed military coup in 2013 brought Abdel-Fattah el-Sissi to power, and his rule has overseen the renaissance of Egypt's fearsome security services, now virtually omnipotent.
Read more: El-Sissi: the new Egyptian strongman
The increasing empowerment of Egypt's security services under el-Sissi has had a gruesome tangible effect on the Egyptian citizens routinely swept up in their net. "The sites of torture are expanding and the powers of the police are expanding," said Seif el Dawla, pointing to the 19 new prisons constructed under el-Sissi's rule as of 2016.
Seif el Dawla says the Nadeem Center is no longer just dealing with the aftereffects of torture itself but also the secondary trauma. "This is the trauma of families of people in detention who receive the rumors that their kids have been tortured, disappeared or killed," she said.
But el-Sissi's reign has also coincided with a brutal crackdown on civil society, including human rights groups and any groups perceived as acting against the interests of the state. In July 2013, 43 international and Egyptian NGO workers were given sentences of up to five years in prison for receiving allegedly illegal foreign funding, in what is infamously known as Case 173. The case led to the closure of a number of international organizations working in the country, and amped up the pressure on essential Egyptian organizations who diligently continued to chronicle the state's abuses, including the Nadeem Center.
Case 173 was reopened in 2016, in concert with a broad spectrum of punishments, such as travel bans and asset freezes levelled at prominent directors and workers at Egyptian NGOs. Two members of the Nadeem Center, including Seif el Dawla, are subject to travel bans that prevent them from leaving the country. The Egyptian government has also increasingly sought to regulate NGO activity, demanding that civil society organizations register with a newly created body that will decide whether their work is government approved.
But the wave of repression against the Nadeem Center peaked in February 2016, with an order by the district authorities to close their center for "breaching licensing conditions," despite an earlier inspection by the Egyptian Ministry of Health, which found no such breaches. Almost a year to the day after the first order to close was issued, the Egyptian authorities returned again on February 9, 2017. Three apartments that function as the Nadeem Center's hub were sealedby the Egyptian health ministry, a legal action that forbids the breaking of the official seal.
The center was then drawn into a protracted and thorny legal campaign in which they have been demanding that they be reopened. "We can't practice any medicine or therapy in those two flats — one of them is an office, the headquarters of the company, and the other hosts the women's program."
Read more: The Free Voice of Egypt
The judge gave the state a deadline of July 1 to present fresh evidence to extend Nadeem's closure, but the legal battle appears set to continue. Meanwhile Seif el Dawla and others from Nadeem are regularly summoned to the investigative magistrate as part of Case 173, a frequent distraction from their work.
'This is a dark time'
Nonetheless the Nadeem Center continues to practice, even away from its premises.
"Our clients find us and we find them," said Seif el Dawla, smiling at how in the first period after the closure, patients and their doctors would meet covertly in cafes for treatment. Slowly, the center found other clinics where their doctors and patients could meet.
The center's work is cherished not just by their patients, but by others in Egypt's human rights community who work in concert with their efforts.
"Their work to rehabilitate torture survivors has given a second chance to a lot of people," said Ahmed Abdullah, of the Egyptian Commission for Rights and Freedoms, which works to track forced disappearances. "No words can explain how much we value their work."
"This is a dark time," said Seif el Dawla. But "as long as we are not in prison, our work will go on."
"Sometimes we expand, if we have enough volunteers who agree to work with us, sometimes we shrink, because of people getting burned-out or finding other things to do. But as long as there are people who are associated with this center, and who are ready to help survivors of torture and violence, it will persist."