At the beginning of February, a sensational divorce case came to an end in China. American Kim Lee had made serious allegations of abuse against her husband Li Yang - a well-known businessman in China. What is special about the case is that Kim Lee had made the abuse public. In August, she posted images of herself with bruises on Weibo, a Chinese micro-blogging site similar to Twitter. A court in Beijing ordered her now ex-husband to pay an estimated 1.5 million euros (close to $2 million) in compensation. Kim Lee also got sole custody of their three daughters.
The case involving Kim Lee has led to a heated debate about domestic abuse in China. It's a sign of the extent of the problem in the country - one in four women say they are either physically or emotionally abused, according to the All-China Women's Federation. Domestic abuse occurs in all levels of society, but in rural areas, it tends to be worse.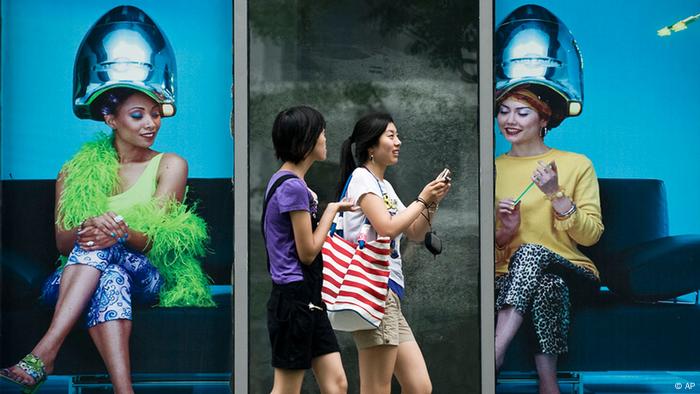 Despite rapidly modernizing in recent years, China has a long way to go to achieve gender equality
From victim to murderer
Out of desperation, some women use violence themselves - like Li Yan from Sichuan province. For several months, she was brutally abused by her husband. She could no longer bare the torture and killed him. Now, she is to be executed for murdering her husband. The sentence has trigged outrage in China.
Like Kim Lee, Li Yan had tried to get help from the police. And despite authorities having documented clear proof of abuse, both women were left to their own devices. That's because abuse is seen as a private family matter. There are hardly any help services for victims. Most of them can only get help from their parents, neighbors or friends. There are around 400 women's shelters in China, according to estimates.
But "most are hardly used," says Li Sipan, an activists for women's rights in Guangzho, southern China's largest city. There is a great need for cooperation and networking between various authorities and institutions.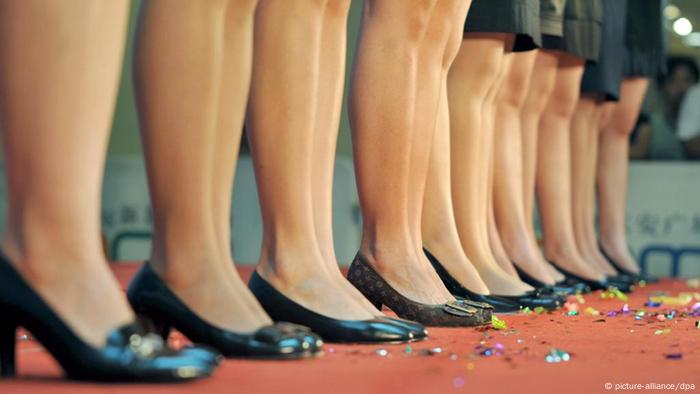 Women are still under-represented in politics
Women in politics (or the lack thereof)
China's current laws do not offer women any protection from domestic abuse. But last year, the topic was on the agenda of the National People's Congress (NPC) - China's highest law-making body. But something is yet to happen.
"A law is always good," Astrid Lipinsky, an expert for women's rights in China at the University of Vienna, told DW. But domestic abuse was also not punishable by law in Germany until a bipartisan group of women MPs could enforce strict laws, she notes. In China, women are still under-represented in politics. In fact, most delegates at the National People's Congress, which is currently being held, are men. According to China's official state news agency Xinhua, 23.4 percent of the representatives in the new parliament are women. But there are no women in the inner circle of the Communist Party - the Politburo's Standing Committee, which has seven members.
Despite the debate and cautious attempts at reform, Lipinsky doesn't believe that things are changing. "The actual image of women has ultimately not changed at all." Traditional gender roles and family expectations are still widespread in Chinese society. And that's why domestic abuse will continue to be ignored in most cases, Lipinsky believes.