The number of people from Afghanistan seeking protection is on the rise. More than 31,000 Afghan refugees arrived in Germany in October alone - and a total of 67,000 this year. They are the second-largest refugee group after Syrians, but the German government plans to curb the influx of Afghans.
Normally, officials from the German Office for Migration and Refugees (BAMF) decide whether the individual refugees are victims of persecution and should thus be granted asylum. But if the decision makers don't have a thorough understanding of the political, ethnic and religious conflicts in Afghanistan, they often seek advice from the affiliated German Information Center for Asylum and Migration, which works in a worldwide network of international institutions, non-governmental organizations and local partners in many countries.
Regional differences
Matin Baraki, a political scientist who teaches at the German university of Marburg, often helps in the decision making process. "If they come to Germany from parts of Afghanistan that are partly or entirely controlled by the Taliban, they have a good chance of staying here," he says of the refugees.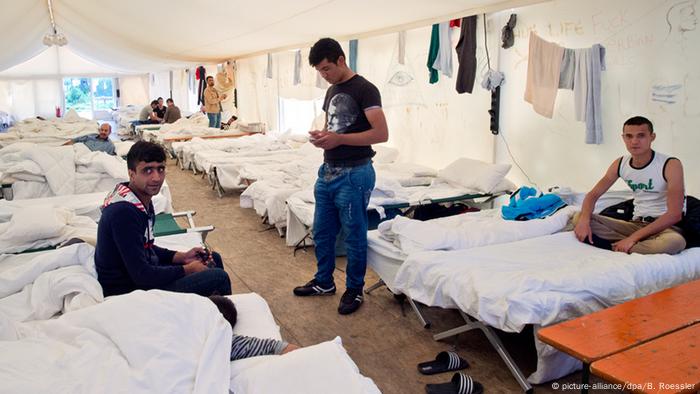 This is what awaits refugees like these Afghan men: a cot in a tent
Many Pashtuns, Tajiks, Hazaras and members of other ethnic groups cannot convince authorities that they aren't safe anywhere in the country. "The decision makers say if you are a victim of persecution in western Afghanistan, then you can move to Kabul," explains Baraki, who often works as an interpreter for asylum seekers.
International organizations, however, stress that the precarious situation in Afghanistan doesn't allow for easy solutions like that, since the Taliban and other radical groups carry out bomb attacks in many regions. The UN Mission for Afghanistan (UNAMA) has reported 1,600 civilian deaths in the first half of 2015. In September, the Taliban overran the city of Kunduz, even though it was considered safe shortly prior to its seizure.
Staying in Germany
Nonetheless, less than 50 percent of Afghan asylum applications have been recognized. The numbers do not reflect the entire picture, as many Afghans are tolerated in the country, while others sue for residency rights.
Court rulings in Germany have shown how different individual cases can be. The Higher Administrative Court in Lower Saxony has determined that westernized Afghan women would be exposed to violence and severe violations of human rights if they were to return to Afghanistan. Another example is an Afghan man who is allowed to stay in German because his conversion to Christianity would subject him to severe punishment in his home country.
Temporary residency
Baraki says that many Afghans stay in Germany without being granted asylum. What they do is withdraw their asylum application in return for a two-year residency permit. "If the person manages to make a living within two years and stops claiming welfare benefits, then they are granted permanent residency," says Baraki.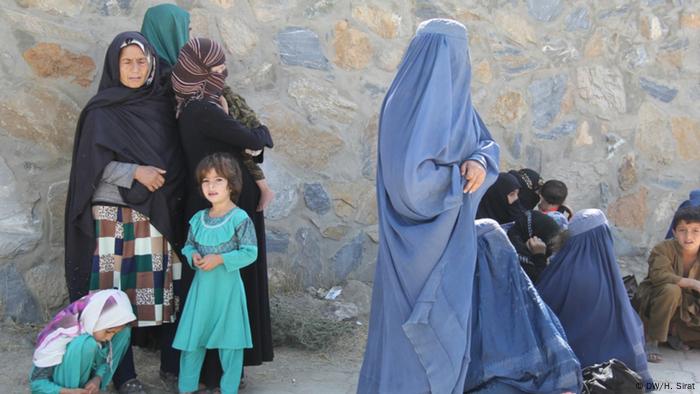 Women and children who don't feel safe in their home provinces flee to Kabul
Until now, only a few Afghans have been deported as it is a time-consuming and costly procedure. Baraki is personally aware of only about 10 cases. "Only people who committed crimes have been deported," he says. But things are changing, as Germany is negotiating a re-admission agreement with Afghanistan.
In addition, asylum procedures should be completed within three weeks in the future - including a decision on a possible appeal. Human rights organization Pro Asyl accuses the German government of targeting the Afghans with these measures. According to the aid organization, the government intends to revise the basis of the BAMF's decision making processes.
"The recognition rates will be reduced and people will be deprived of rights so that they are ready for deportation," criticizes Pro Asyl director Günter Burkhardt. The organization complains that the fate of the refugees already living here will serve as a deterrent in the future.