DW: The G20 foreign ministers are meeting in Bonn, Germany, this week. What role do you think climate change plays on their agenda?

Lina Li: This year the important issue on the foreign minister's agenda is to address displacement and migration. I think this will also be the focus of the meeting in Bonn. We usually see climate change as a softer political issue. But I think the G7 process - which was also under German leadership - has proven that the topic of climate change and issues like migration have a strong link. Climate change is one of the threat multipliers and key drivers for global migration. The German G20 presidency has taken up climate and energy, and climate sustainability. That is the first time in the G20 process where these two topics have been brought under a formal process.

DW: The Trump administration is skeptical about climate change. President Donald Trump once said the Chinese had invented climate change and he has threatened to pull out of the Paris agreement. How is China reacting to this?

A lot of people were worried that the position that the United States and its president is taking will harm both the Paris agreement as well as ambition from major players like China. Fortunately, I think neither of these is happening. The Paris Agreement with its fast entry into force has shown that with its current more flexible approach, offering pathways for decarbonisation and opportunities for cooperation, it has broad based support. This in turn makes it more resilient to a single country, even though it may be one of the most important countries, to solve the climate issue. China has confirmed that it will not be reducing its commitment regardless of what the USA is doing and they promised that they will honour the Paris agreement . They will also still be open to working with all the parties including the USA. Even the President Xi Jinping has said the Paris Agreement is a milestone in the history of global climate governance and called on us all to protect it. I think the message is clear from China that it will not walk away from its commitment.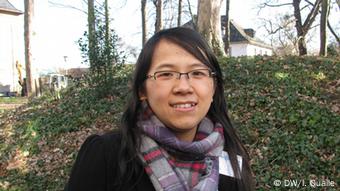 Climate expert Lina Li
The US Secretary of State Rex Tillerson is a former CEO of the fossil fuel giant ExxonMobil. Is that noted and commented on in China?

Everything that happens within the current Trump administration is closely observed by the Chinese side, from government officials to their advisers, because in any case the Sino-US relationship is still one of the most important bilateral relationships of China, and that will not change in the coming years. But at the same time I think more attention has been given to the overall foreign affairs direction of the Trump administration.
For example, the media has covered the Trump position towards Taiwan much more prominently, given that this is kind of a red line issue for China, which is understandable.
How are President Trump's environment and climate appointments being interpreted?

We know that in the coming four years bilateral relations and climate "diplomacy" will be not as warm as with the past administration, and they are starting to prepare for that. That does not mean to giving this topic up but linking it with other topics like energy, infrastructure and business cooperation. I think for the energy and climate issues, many forces will still come into play, and it will still take some time for the Chinese government to have a complete understanding of the direction and their response.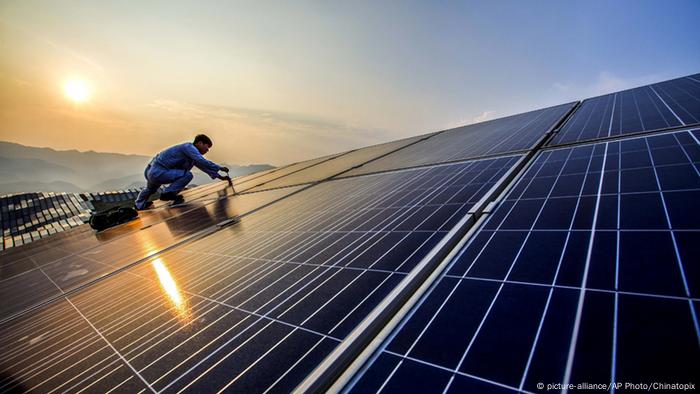 China is becoming world leader on renewable energy

With mounting global challenges and the resurgence of populist and nationalist policies in many parts of the world, multilateral cooperation seems to be more important than ever. How does that look from the Chinese perspective?

It is quite inspiring that China has been very positive with regards to the constructive role it could play. At the same time, from my perspective, the Chinese leadership is a pragmatic leadership. And it looks to joint leadership with other major players instead of a single ideology-driven leadership. China also has a long tradition of supporting multilateral cooperation. I think if that goes well, then China can together with others re-assume some of the confidence about multilateral cooperation, which we have seen actually happened with the Paris Agreement. And given that the Paris Agreement is in a very important year after its entry into force, at a time to really go into implementation mode, I think the initiative from the German presidency is very helpful to see how the strategic vision from the G20 leaders could help keep up the Paris Agreement momentum as well as to drive an action-oriented agenda. Because we all know the G20 countries will be more or less decisive for the future of the global climate and energy agenda.

Do you think China and the Trump administration could ultimately come together on some things?
Actually a lot of businessmen in China are very optimistic. You see in the US media that the Trump administration seems to be optimistic about making business with a lot of people. But I am quite cautious about at which level of trust and sustainability the business to business cooperation will be. We'll need to be cautious and we'll need to observe.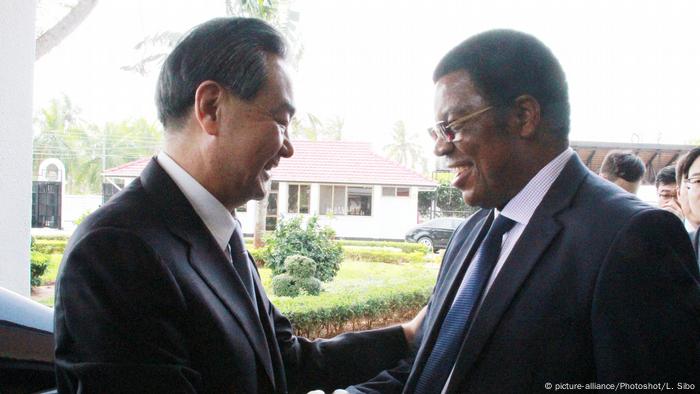 Foreign Minister Wang Yi with the Tanzanian prime minister last month. China has a strong focus on Africa.
When it comes to financing climate change mitigation and adaptation in developing countries, how do you see China's policy?

China has recently been more active in driving its south-south agenda, and that has been also received positively in the COP (Conference of the Parties to the UN Framework Convention on Climate Change) negotiation process. Because this is a new emerging area for China, from my perspective a lot could have been done, and in a more high-quality manner. For example, instead of only focusing on giving particular goods to developing countries, the Chinese could also share their experience in policy development and even implementation. I think there's still a lot to do. The bigger picture is that China's global investment footprint goes both to the developing and to the developed countries. And I think as China is playing an important role in driving global investment particularly in the infrastructure area. How can this area be made more sustainable? And low-carbon is very important.

Some people say that China is actually taking on a leadership role in terms of climate action through a transition to renewable energy?

Renewable energy is one area where China has really been making tremendous efforts and tremendous progress in the past two five year plans, I would say. And I think there are multiple motivations behind it. From the climate perspective we see the energy system in China is not sustainable and is not low-carbon, because it's still very much based on coal, a heavy energy mix. Developing renewables will help to change this. And beyond that I think renewable energy is a good opportunity for the Chinese to develop its own economy to be future-proof and more competitive.
At the same time, a major air pollution crisis in northern China triggered five consecutive days of health warnings at the beginning of the year. That led to public debates and authority responses on the air pollution crisis and how importantly China needs to shift its economic development to a green one. This was matched by the policy on energy saving and emission reduction just released in January. Policymakers at both central and regional levels are also wrapping up the final steps to a national ETS, the emission trading system, to cover the major industries to mitigate and control emissions. So I think overall from the public audience to the authorities the climate change issue is still quite high on the agenda.

Lina Li is a Chinese analyst specializing on climate and environment with Berlin-based Adelphi . Over the past eight years she worked with Chinese and German NGOs. The interview was conducted by Irene Quaile.