Nineteen current and former employees of Australian casino operator Crown Resorts pleaded guilty to gambling-related charges in Shanghai. China has criminalized casino gambling, the marketing of betting-oriented pleasure halls and overseas trips organized around games of chance that involve 10 or more people at a time.
"The Australian government has monitored this case very closely," Graeme Meehan, the consul general in Shanghai, said outside the Baoshan District People's Court on Monday. "We will be continuing to provide consular assistance to the Australians and their families for as long as that's required," he added.
Officials charged Crown employees with "offenses related to the promotion of gambling," according to a company statement. The company did not immediately issue a comment following Monday's ruling.
Jason O'Connor, who heads Crown's international VIP programs, received 10 months. Australian-Chinese dual nationals Jerry Xuan and Jenny Pan each got nine months. Their sentences began at their initial detention following nationwide raids on October 14, so they've already served eight months.
Defendants included Alfread Gomez, from Malaysia and Crown's vice president in China. The consul didn't say what sentences he or Chinese staffers received. The court barred journalists from the trial.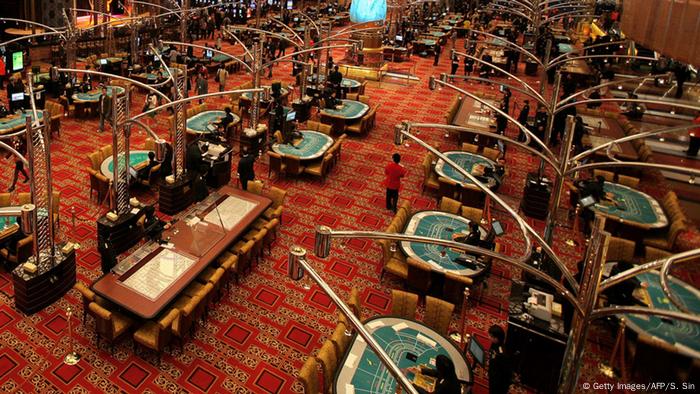 Gambling in Macau - The Grand Lisboa Casino
A coveted market
Chinese law dictates up to three years' imprisonment for anyone who "runs a gambling house or makes gambling his profession." An exception permits gambling in Macau - Asia's gaming center - and casinos abroad covet the buckets of yuan lost by Chinese business travelers and pleasure tourists.
As a result, casinos tout destination packages rather than gambling, particularly as President Xi Jinping's ongoing corruption crackdown has deterred some gamblers from Macau. In 2015, officials arrested 13 South Korean casino managers in China for offering gamblers free tours, hotels and sex worker services.
Billionaire James Packer has a 49 percent stake in Melbourne-based Crown, which operates casinos across Australia and the world. This year, Crown has undergone restructuring in the face of China's crackdown on gambling, which has driven away many big spenders and hurt revenues. Last month Crown sold its remaining stake in a Macau operation to joint venture partner Melco International for $1.16 billion (1.036 billion euros) after shelving plans in 2016 for a Las Vegas casino to concentrate on the Australian luxury hotel and gambling businesses.
mkg/ng (Reuters, AFP, AP)