Marie Larlem sits in her office near the US Embassy in the heart of the Chadian capital N'Djamena. She runs the Association for the Promotion of Fundamental Liberties in Chad (APLFT) and, together with her 118 employees, deals with numerous socio-political issues such as education and poverty reduction. The organization also provides legal assistance.
However, migration is not part of their portfolio. "Europe deals with it a lot. But it's not much of an issue here," says Larlem.
Chad, with a population of about 14 million, has suddenly become a hot topic in international discourse on migration.
This is due to French President Emmanuel Macron's attempt to establish a so-called asylum center in Chad. A center is also planned for neighboring Niger. The aim is for future asylum applications to be processed in Africa. France is planning to take in up to 3,000 people from both countries.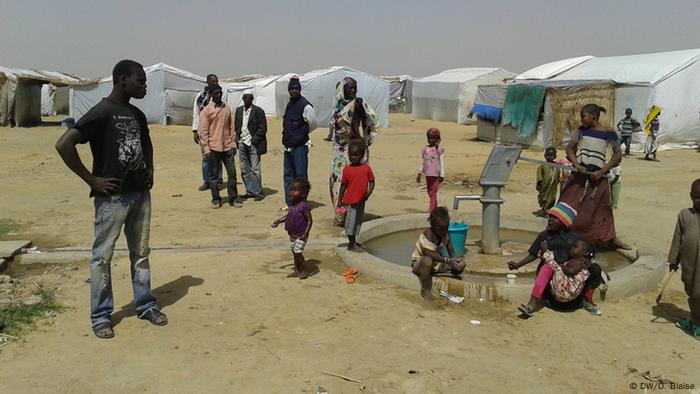 Everyday life in a refugee camp in Chad
This is not a new concept. In 2016, the USA granted asylum to 523 refugees who were selected under a similar program. However, since the Trump administration imposed a travel ban on Chad, only 99 people have been granted asylum between January and September 2017.
'Better protection'
Ibrahima Diane, spokesman for the UN refugee organization (UNHCR) in N'Djamena, supports the idea of selecting asylum seekers in Africa. "For refugees, this means that they will finally receive better protection." The French plans are being implemented by OFPRA, the French Office for the Protection of Refugees and Stateless Persons. At this stage it is unclear what the asylum center will be like and whether it will have a permanently occupied office.
Back in October, French envoys held more than 200 interviews with potential asylum applicants — a negligible number compared to the 407,996 refugees currently living in Chad. More than 322,000 people arrived during the Darfur conflict and have been stuck there ever since. They are not allowed to work. According to Ibrahima Diane, the situation "has not yet returned to normal in most countries."
"We can see what has happened in the Central African Republic, Nigeria and the Lake Chad region," he says.
Centers will be magnets for new migrants
Chadian opposition politician Beral Mbaikoubou, a member of the Movement of Chadian Patriots for the Republic (MPTR), does not agree with building asylum centers. "We assume that they will attract more people. There's a risk that anyone who wants to apply for asylum will come to Chad," he argues.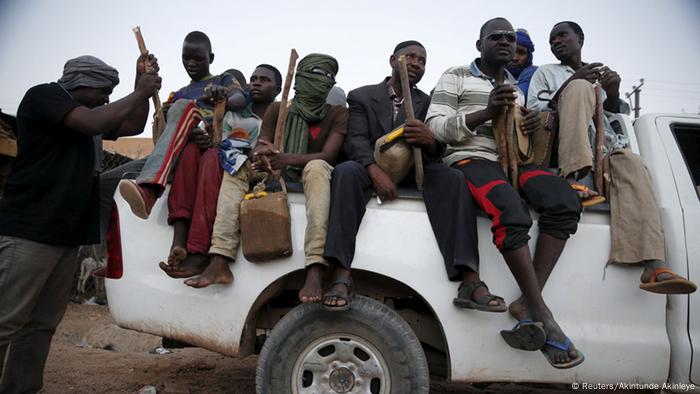 Migrants have for years moved north via the desert town of Agdez in Nigeria
A related concern is that Chad will increasingly become a transit country. During his visit to Germany last year,, Chad's President Idriss Deby said 90 percent of migrants from Niger reached Libya via Chad. However, there are no verifiable figures to support this statement.
Chad expert Helga Dickow, a research fellow at the Arnold Bergstraesser Institute in Freiburg, sees things differently. "Chad does not yet play a major role as a transit country. The migratory routes pass by the country."
It is also considered unlikely that more Chadians will leave their home country in the future. "Most people are simply too poor and cannot afford the cost of a trip to Europe," says Dickow.
Too poor to emigrate
According to the United Nations Development Index, the central African state is the third poorest country in the world and is facing a severe economic crisis due to the drop in oil prices.
"People are much more concerned with the daily struggle for survival and the difficult social climate," says Mbaikoubou. This includes ever-increasing restrictions on fundamental rights such as freedom of speech, which has been the subject of a report by the human rights organization Amnesty International called "Between Recession and Repression."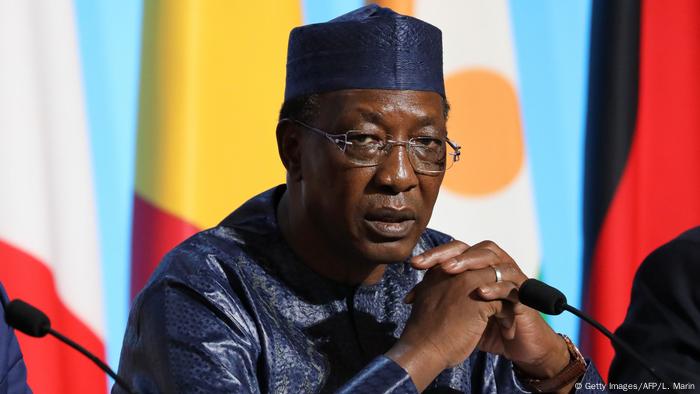 Idriss Deby at the Paris summit
For Marie Larlem, there is another reason why migration is not an issue. "The population of Chad does not have a tradition of going abroad."
However, speculation in N'Djamena is rife that there is a political strategy behind the sudden focus on migration and Chad.
Since the Valetta summit in November 2015, funds have been flowing for projects entitled "Combating the reasons people flee their countries." After a meeting in Paris in September 2017, President Deby said he had received funding commitments of up to 15.2 billion euros ($18 billion). By way of comparison, Chad's gross domestic product is less than ten billion euros per year.