Migration has "unfortunately been the most divided topic" in the EU, the Bulgarian Foreign Minister told DW, following the end of the country's term as president of the Council of the EU.

Ekaterina Zaharieva, also Bulgaria's deputy prime minister for judicial reform, said the EU is partially to blame for the crisis. "We weren't prepared for the first crisis. None of the European member states was prepared."

After months of dispute within the bloc over migration, EU leaders recently agreed on a deal that proposes building closed reception centers in EU countries that volunteered to have them, as well as putting up screening centers in several North African countries.
But Zaharieva criticized the bloc's commitment to countries with external EU borders, saying, "Is it solidarity that only the external border countries accept all of the refugees or illegal migrants that want to come into Europe? It's not solidarity."
'Huge successes'

But asked by host Michel Friedman whether Bulgaria would negotiate with Libya to find solutions, despite concerns over the weakness of Libya's government and the influence of warlords in the country, the foreign minister said negotiations with the official government had to continue. "If you continue to accept illegal migration, we actually support smugglers and criminals who don't care about those people and just take the money and push them in the water ... So we have to stop this illegal crossing of borders."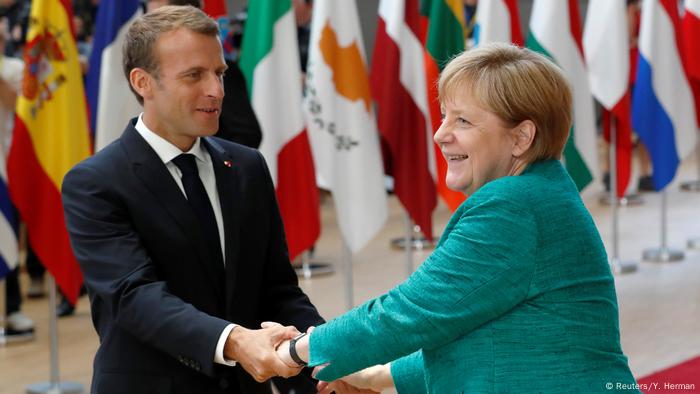 EU leaders recently agreed on a migration deal in June 2018
However, Zaharieva said there had been "huge successes" in tackling the migrant crisis: "We are not there where we have to be on common decision but we're really very close [and] we have a huge difference since 2015. So we have a 95 percent decrease of illegal crossing borders and these are the facts."

Refugees or illegal migrants?

As the conversation continued on border control and so-called "processing centers" - where migrants are detained while asylum decisions are made - theBulgarian foreign minister criticized the current debate on immigration: "People stopped to make this difference [between] refugees and illegal migration. And there is a difference".
Zaharieva said that the majority of people arriving in Europe were no longer fleeing their home countries: "From 2012 to 2015, 90 percent of the people who crossed the European border were refugees. And now it's not like that … Now 80 percent are illegal migrants."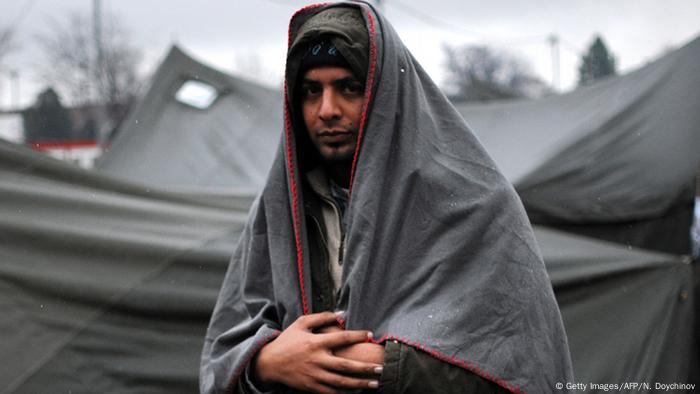 Bulgaria has come under fire for its treatment of refugees
But migrant numbers have decreased significantly in recent years. The International Organization for Migration (IOM) reported in January 2018 that the number of people who arrived in Europe by sea in 2017 was less than half as many as in 2016. Fewer than 172,000 people crossed the Mediterranean for Italy, Greece, Cyprus and Spain in 2017, compared to more than 363,000 in 2016.

Refugees welcome?

In a recent report, the Bulgarian Helsinki Committee, a Sofia-based human rights NGO, expressed criticism of Bulgaria's treatment of refugees, including over ongoing failures to encourage integration and verbal and physical attacks going uninvestigated.

When confronted by Conflict Zone host Michel Friedman on whether Bulgaria really wanted to host refugees, Zaharieva said, "I see that not only Bulgaria doesn't want to host the refugees. We have to care for the refugees but see what happened … If we think that we can tackle populism with more populism it's the wrong approach."