Three people were killed in the building in the district of Huchting in the northwestern German city-state on Thursday at about 4:30 a.m. (0230 UTC).
Authorities said a 41-year-old woman and her 7-year-old son found in the rubble after the blast were among the victims. A 70-year-old woman also died in the building next door, which was destroyed by fire after the explosion.
Around 70 firefighters attended the scene. All houses within a 100-meter (330-foot) radius of the building were evacuated.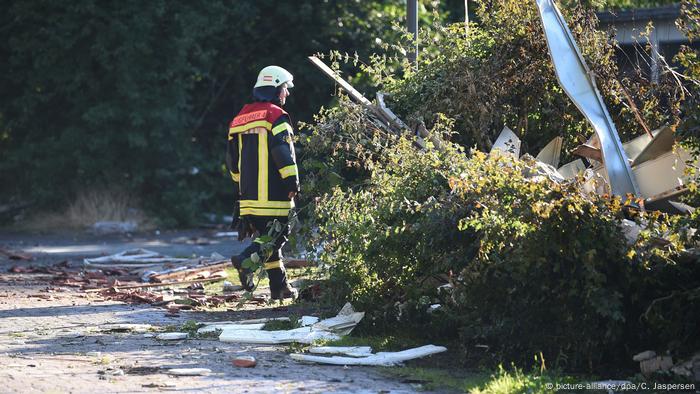 Authorities are still not sure what caused the explosion
Cause unknown
The cause of the explosion has not been established, although authorities suspect a gas leak. One neighbor said: "I thought a plane had been downed."
The explosion gutted the building's interior, leaving just the foundation walls standing, fire department spokesman Michael Richartz said.
Cars in the vicinity of the blast were damaged by flying debris from the building.
Richartz described the force of the blast as "enormous." "That more residents of that building were not injured is verging on a miracle," he added. "I have never seen anything like it."
A similar explosion destroyed an apartment building in Wuppertal earlier in June.
av/jm (Reuters, DPA)
Each evening at 1830 UTC, DW's editors send out a selection of the day's hard news and quality feature journalism. You can sign up to receive it directly here.