As everywhere in the world where JR is active with his photomontages, he works with the glances of others. People mostly look from walls and fences.
This time they look down from the Brandenburg Gate. In front of it, huge figures, recognizable as GDR border soldiers, are positioned at a certain distance. It looks like a 3D effect.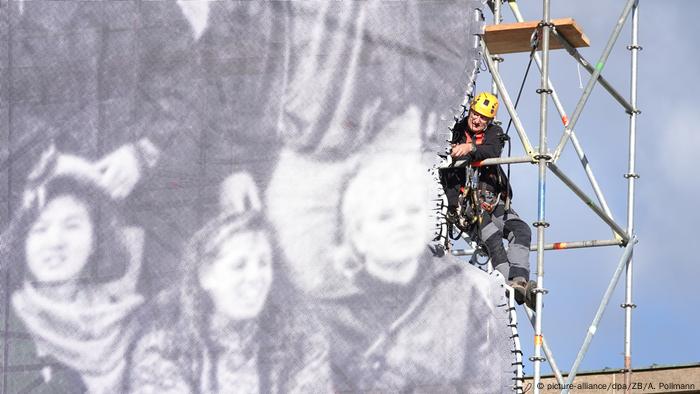 The photo collage being installed at the Brandenburg Gate in Berlin
The French street art artist JR is designing this oversized installation for the three-day festival on the occasion of German Unity Day in Berlin.
The artist used one of the legendary photos from the fall of the Berlin Wall night in November 1989 as a basis for his installation: celebrating Berliners sit and dance on the wall while border guards stand there looking at them.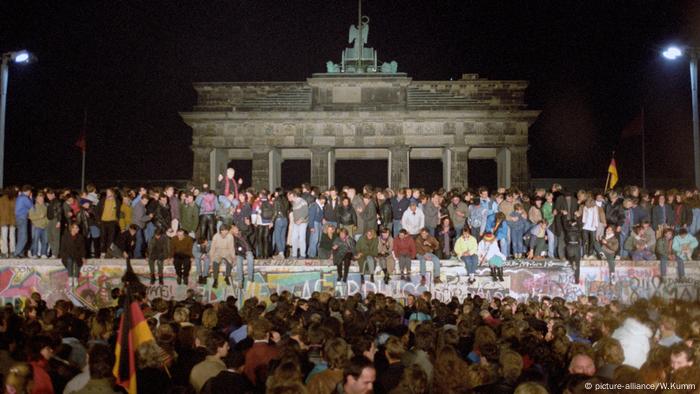 Night of the fall of the Berlin wall in November 1989
In Rio de Janeiro, Brazil, the 35-year-old artist already stuck oversized pairs of eyes on the Favela Morro da Providencia; he also installed huge portraits of Israelis and Palestinians on the border wall between Israel and Palestine.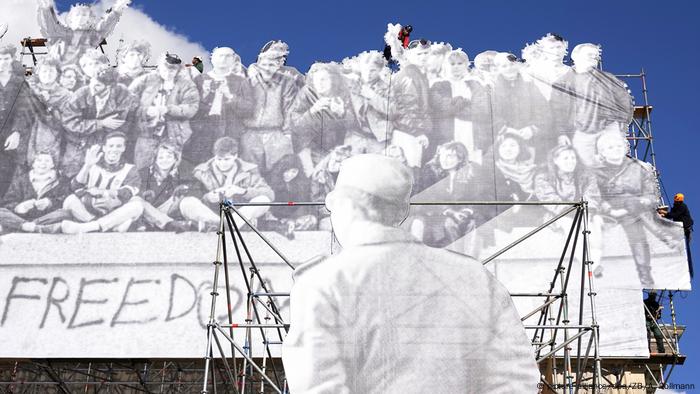 The installation is erected on the west side of the Brandenburg Gate
JR calls himself a committed artist. Identity, memory, exile and immigration are the focus of the work of the French star of the street art scene. His photo collages adorn walls in Liberia, New York, Germany, Turkey, Haiti and the Italian Mediterranean island of Lampedusa.
is/ks (with dpa)