The Humboldt Forum Foundation Board has met and confirmed in Berlin: Everything is going according to plan. What had been discussed for some time was decided: the opening of the Humboldt Forum in stages.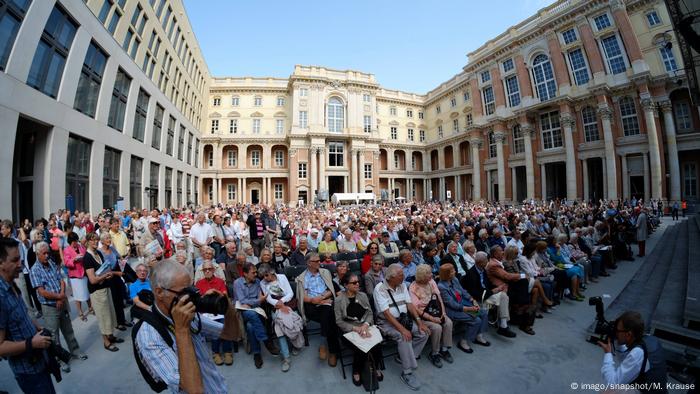 Visitors to the Schlüterhof in the Humboldt Forum on the Day of the Open Construction Site in August 2018
The building is due to be completed in time for Alexander von Humboldt's 250th birthday on 14 September 2019. The opening ceremony at the Humboldt Forum is due to take place at the end of the year. The permanent and special exhibitions will gradually open in 2020.
The collections of the Ethnological Museum with the large South Sea boats and the Museum of Asian Art will not be on view again until spring 2020 at the earliest.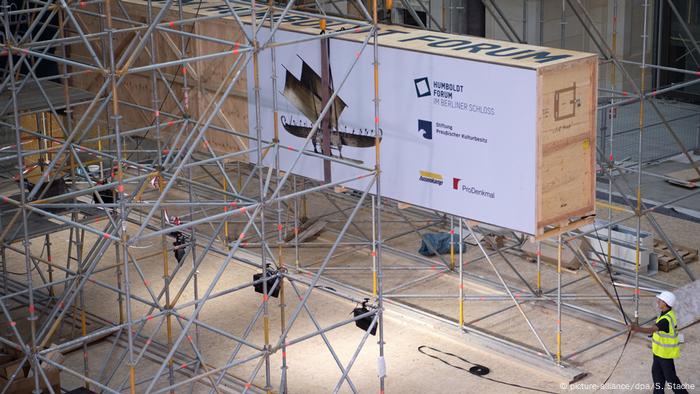 Large ethnological exhibits such as the South Sea boats moving into the Humboldt Forum
"In this way, we want to gradually make the building experienceable and keep curiosity alive about what we are offered step by step," says Minister of State for Culture Monika Grütters, who is also Chairwoman of the Humboldt Forum Foundation Board.
is/ks (rbb)