The 2010 Berlinale kept with its tradition and once again successfully mixed star power with a global perspective for its 60 anniversary festival. This year's contenders for the Golden Bear ranged from Chinese tales of reunification through to entries from Bosnia and Iran and even included star director Roman Polanski's latest thriller. But also true to its reputation, the winning films tell stories that go far beyond the silver screen.
The surprise winner of the much-coveted Golden Bear was the Turkish drama "Bal" (Honey). It tells the story of a young boy who ventures into the woods to find his missing father, a beekeeper. One day the bees suddenly disappear, throwing into question the family's means of earning a living.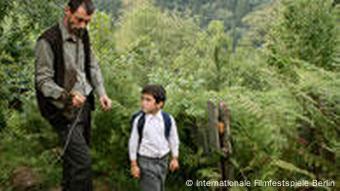 The first Golden Bear for a Turkish film since 1964
"Bal" is the final installment of director Semih Kaplanoglu's trilogy which began with "Milk" and "Egg."
Filmed in Turkey's mountainous forests, "Bal" utilizes little music and sparse dialogue to tell its tale. Memorable is the acclaimed performance by the young Bora Altas as six-year-old Yusuf, whose character must come to terms with momentous changes at a tender age.
"If I Want to Whistle, I Whistle" - a prison drama about a teenager's desperate bid to escape, won the runner-up jury prize and the Alfred-Bauer award for cinematic innovation. With this film, director Florin Şerban's hopes to throw the spotlight on the plight of young offenders in Romania. The drama tells the tale of Silviu, a young delinquent, about to be released from reform school, who in desperation to keep his family together, kidnaps a young social worker and holds the school under siege.
Best Director award causes controversy
The decision to award the Berlinale Silver Bear for Best Director to Roman Polanski, caused some controversy. The 76-year-old Polish director is under house arrest in Switzerland, facing possible extradition to the United States over a sex offence dating back to 1977.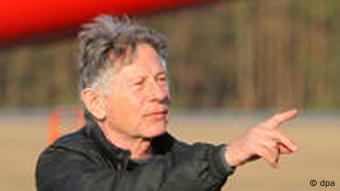 Conspicious by his absence, Roman Polanksi
In a statement read out by the film's producer Alain Sarde, Polanski said: "Even if I could I wouldn't go, because the last time I went to a festival to get a prize I ended up in jail."
Polanski's "The Ghost Writer" is a political thriller based on a novel by Robert Harris. It stars Ewan McGregor as the nameless writer and Pierce Brosnan as a former British prime minister, reminiscent of Tony Blair.
China well represented
Chinese director Wang Quan'an's story of the bittersweet reunion of a couple divided for decades across the Taiwan Strait, won the Silver Bear for the Best Screen Play. "What is important to me is the life of the common people and their emotions," Wang Quan'an said, "It's a tragedy our country is divided. Of course it's a tragedy for any country that is divided." This was the Chinese director's second major accolade from the festival after winning the Golden Bear in 2007.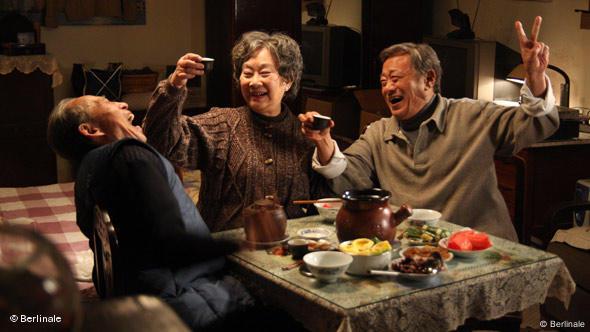 Scene from 'Tuan Yuan' (Apart Together) - best screenplay
Multiple awards for Russia
Russia's "How I Ended This Summer" was a multiple winner, with Grigori Dobrygin and Sergei Puskepalis sharing the best actor award and director Alexei Popogrebsky picking up an outstanding artistic contribution prize. Best actress went to Shinobu Terajima for the harrowing Japanese war drama "Caterpillar."
Families on the big screen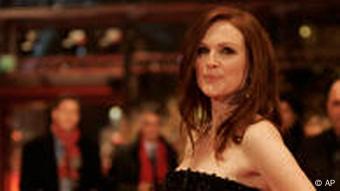 Red carpet treatment for US actress Julianne Moore
Families too were a leitmotif of this year's festival. While the Danish film "A Family" follows the trials and tribulations of a renowned family of bakers, actresses Julianne Moore and Annette Bening teamed up for the film "The Kids Are All Right" in which they play a long-term lesbian couple whose lives are turned upside down when their two teenaged children contact their biological father. Moore said "For me the portrait is very much the portrait of a marriage and a family and about what it's like to be married for a long time and to have children. I don't think it matters what your sexuality is."
Disappointment
Perhaps the big disappointment of this year's Berlinale was German director Oskar Roehler's much anticipated film "Jew Suss: Rise and Fall." The big-budget film was Germany's contender in the competition but was booed throughout the premiere screening. The wartime drama tells the tale of a 1940 anti-Semitic propaganda movie. It is based on the life of the actor who saw his career ruined by starring in the original film.
Comedies still scarce
Despite festival director Dieter Kosslick's desire to feature more comedies at the Berlinale, only two of the 20 films in the main competition offered comic relief. French veteran Gerard Depardieu charmed audiences in his latest film "Mammuth" while the Norwegian entry "A Somewhat Gentle Man", directed by Hans Petter Moland, warms into a dark comedy. With the serious nature of most of the films presented this year - you can't but hope that Dieter Kosslick's wish might be granted in 2011 - and a few more film directors decide it is time the world had a bit of a laugh.
Author: Breandáin O' Shea
Editor: Nigel Tandy