Authorities in the German capital have barred reenactors from posing for tourist photos at the iconic Checkpoint Charlie, the US control station that marked the crossing point between East and West Berlin.
The Civil Enforcement Office withdrew public performance permission from casting agency "Dance Factory," which represented the roughly 10 actors who dressed like American soldiers and took pictures with tourists, the mass-circulation Bild reported Monday.
Read more: Discovering the Berlin Wall 30 years later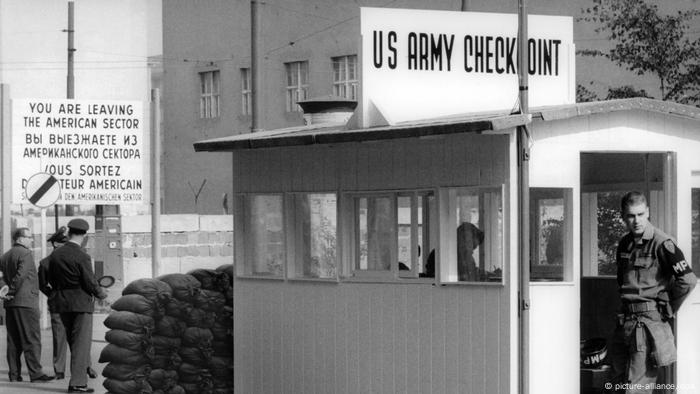 Checkpoint Charlie was a renowned crossing point between East and West Berlin during the Cold War
Under pressure
Citing local authorities, the report said some reenactors had pressured tourists — and at times even followed them — if they refused to pay a €4 fee ($4.5).
Following multiple reports, police had consequently requested Berlin's Civil Enforcement Office formally withdraw their license to perform in public.
Reenactors had performed at Checkpoint Charlie for nearly two decades.
Read more: Tourist trap and memorial: What is to become of Checkpoint Charlie?
Every evening, DW's editors send out a selection of the day's hard news and quality feature journalism. You can sign up to receive it directly here.